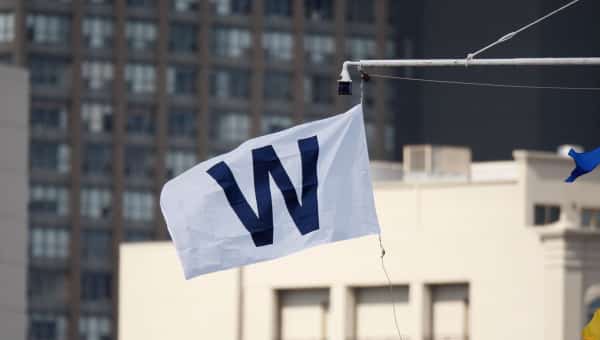 CI Recap (9/26/18) – Cubs 7, Pirates 6 F/10: Well That Was Easy, Cubs Maintain Narrow Lead
The Cubs entered Wednesday with narrow half-game lead over the Milwaukee Brewers. The bats finally came to life but then the bullpen faltered late and the Pirates tied the score in the 9th. Chicago didn't fold and were able to squeeze out a walk-off win in extras.
Jose Ozuna took Jose Quintana deep in the top of the 1st to give the Pirates a 1-0 edge. Jason Heyward proved the Cubs correct for hitting him cleanup, hitting a two-run shot to put the home team up 2-1 after one. An Anthony Rizzo sacrifice fly and bases-loaded walk from Kyle Schwarber increased the advantage to 4-1.
Javy Baez and Heyward added RBI singles in the 4th to give the Northsiders a formidable 6-1 lead. Quintana allowed a solo shot to Corey Dickerson to cut the lead to 6-2, but the Cubs were still in good shape.
The wheels came off in the 8th inning, Carl Edwards walked two batters with one out. Steve Cishek took over and walked Josh Bell before giving up a two-run single to Elias Diaz. Cishek kept things at 6-4 before giving way to Justin Wilson for the 9th inning.
Kevin Newman singled and Francisco Cervelli doubled to put men on second and third with one out. Starling Marte ripped a line drive off Rizzo's glove for a game-tying single. Jamie Garcia was able to get Bell to keep the game tied at 6.
Ian Happ walked off of Richard Rodriguez to open the bottom of the 10th. Mike Freeman bunted pinch-runner Terrance Gore to second and he advanced to third on a Victor Caratini grounder. Albert Almora Jr., a defensive replacement tonight, played hero, slapping the game-winning single to left. (Box score)
Why the Cubs Won
The offense finally woke up and scored seven runs, as it turned out, the Cubs needed every single one of them.
Key Moment
Heyward's homer was a big moment for the offense as a whole. The Pirates had been stifling them all series, getting an early crooked number helped loosen things up a bit.
Stats That Matter
Quintana was very good: 5 IP, 2 R, 4 H, 4 K, 0 BB. He only had around 70 pitches after five innings when Joe Maddon pinch-hit for him. Probably could have gone for one more, but the Cubs trusted the bullpen.
Heyward had three runs batted in and made a great catch to boot. If he could get going on offense, or frankly anyone else, it would really help.
Edwards control problems continued with two more walks. It's getting to be very hard to trust him in any high-leverage spots. With no Brandon Morrow and possibly no Pedro Strop that is a problem.
Bottom Line
The Cubs are a bit of a mess right now, what seemed like an easy win almost turned into a disaster on Wednesday. The Brewers are on fire and may win out with a bad Detroit team on the schedule. Chicago is going to have to tighten up if they want to have a deep playoff run.
On Deck
The Cubs look to stay in first Thursday in the final game of the series at 7:05 pm CT. Jon Lester battles Pirates ace Trevor Williams in a contest that airs on MLB Network (out-of-market-only) and NBC Sports Chicago.