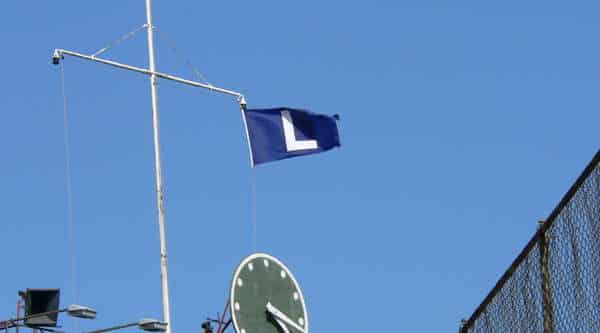 Cubs Recap (9/25/18) – Cubs 0, Pirates 6: Cubs Offense Flat, Montgomery Ineffective
The night started off with a 55 minute delay thanks to the rain. Once the game began, the Cubs were able to get runners on the corners, but Kyle Schwarber struck out to end the threat. Offensive ineptitude was a running theme for the evening.
Mike Montgomery was the starting pitcher, and it did not go well for him. He lasted only four innings and allowed five runs on seven hits, five of which were for extra bases, and a walk. It was not a fun game to watch (box score).
Why the Cubs Lost
The Cubs could not get anything going on offense for the second night in a row. They were also not able to keep the Pirates offense at bay, even a little.
Key Moment
Pablo Reyes came to the plate with two men on base in the top of the second inning and hit a home run to left field. That hit took the energy right out of Wrigley and the Cubs just couldn't do anything offensively to counter.
Stats that Matter
The Cubs went through seven relievers: 5 IP, 3 H, 1 R, 6 BB, 6 K
The offense was 0-for-6 with runners in scoring position
The Cubs have scored five runs in their last 56 innings against the Pirates
Bottom Line
This team is reeling and needs to get the offense back on track. They're still in good shape, however, and lead the NL Central, still possessing the best record in the National League. With the Cardinals loss tonight, the Cubs magic number to clinch a playoff spot — the wild card — is down to one game. There was a time when we'd all be celebrating that.
On Deck
Tomorrow night at 7:05 CT, Jose Quintana and Ivan Nova will square off. The Cubs will try to get a win after dropping the first two games of the series. The game will be broadcast on NBC Sports Chicago.