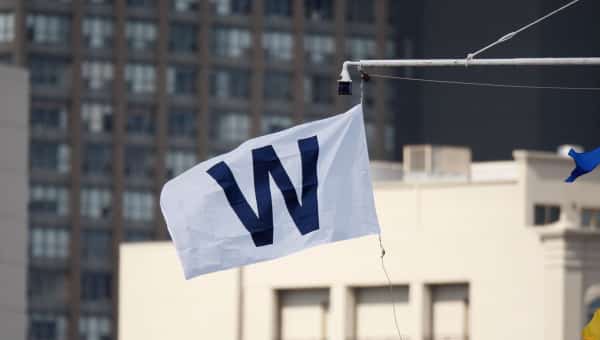 CI Recap (9/5/18) – Cubs 6, Brewers 4: Cubs Hold Off Brewers, Increase NL Central Lead
The Cubs managed to beat the Brewers tonight, preventing a sweep in the process. It was a game that they needed, particularly after getting blown out on Tuesday following Monday's tough loss.
Why the Cubs won
Jose Quintana was locked in for most of the evening. He gave up only two runs over 6 2/3 innings pitched, earning a quality start. His second quality start in a row.
Key moments
Daniel Murphy opened up the scoring for the Cubs in the top of the 4th inning when he took a slider deep over the left center field wall. Javier Baez and Anthony Rizzo each singled to follow Murphy, with Baez scoring on Rizzo's hit after a throwing error at third base. After a  Ben Zobrist double that scored another run and walk to Kyle Schwarber, Willson Contreras singled to drive in the Cubs 4th run of the inning.
Stats that matter
Jose Quintana was very good tonight – 6.2 IP, 2 R, 5 H, 2 BB, 5 K
Daniel Murphy did damage at the top of the order – 3-for-4, 1 RBI, HR
Ben Zobrist continues to have a career year at the plate – 3-for-4, 1 R, 2 RBI, 2B
Bottom line
The Cubs needed this one to prevent the Brewers from closing to within two games in the race for first in the National League Central. The Cubs will take a four game division lead into a four game series in Washington, before heading home to play three more against the Brewers starting Monday.
On deck
The Cubs take on the Washington Nationals on Thursday as they continue through this stretch of 23 consecutive games without a day off. Kyle Hendricks (11-10, 3.77 ERA) will take on Stephen Strasburg (7-7, 4.09 ERA) in Washington D.C. at 6:05 CT. The game will be broadcast on NBC Sports Chicago and MLB Network (out-of-market only).