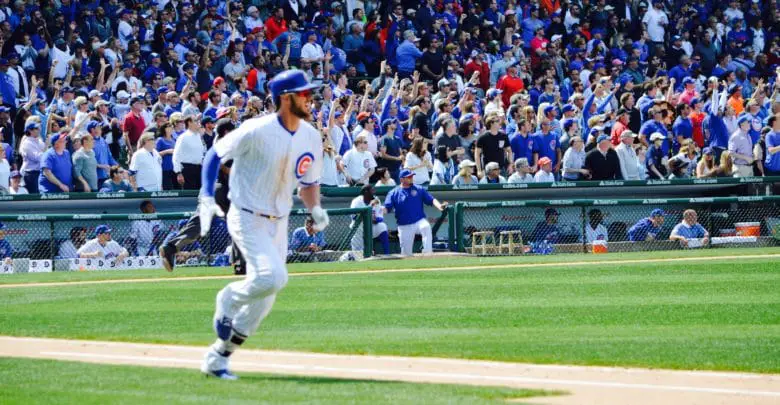 Bryant Makes Early Exit from Iowa's Game, Expected to Rejoin Cubs Soon
Kris Bryant may be on his way to Atlanta.
The Cubs superstar led off and played left field for the Iowa Cubs Thursday afternoon, but headed for the clubhouse in the 3rd inning after going 0-for-2 with a pair of strikeouts. According to sources close to the situation, the plan was for Bryant to exit after two at-bats in what was widely believed to be his final rehab game.
He was originally supposed to have Thursday off, but rain in Friday's forecast changed the plans a bit. As Tommy Birch of the Des Moines Register reported, members of the I-Cubs staff got Bryant's attention in the top of the 3rd when he was out in the field. Upon the completion of the half-frame, Bryant was hustled off and did not return.
The plan is for him to rejoin the Cubs Friday in Philadelphia and then he'll be reactivated Saturday when rosters expand.
Bryant was 2-for-10 with two singles, two walks, and four strikeouts in four AAA games, but the results don't matter as much as just getting back into competition and working on his timing. It may still take him some time to get used to MLB pitching, though probably not nearly as long as it'll take fans to get used to his new two-handed swing.