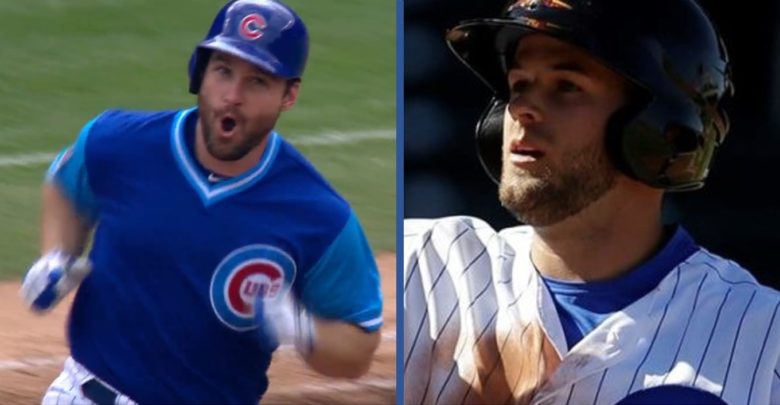 Murphy Gives Cubs Strongest Group of Playoff Position Players Ever
Among major sports, baseball postseason games play the most differently from the regular season. Cubs President Theo Epstein even speaks of needing to build a roster capable to win in "both seasons."
The reason is the many additional off-days during the playoffs. Five-man rotations shrink to three and four. Managers deploy their best bullpen arms more aggressively and frequently. This combines to suppress playoff offense and favors teams able to grind out key small-ball, one-run victories.
Needing fewer pitchers, playoff teams often replace two roster spots with a 13th and 14th position player. The Cubs have done this in 10 of its last 11 playoff series, with the lone exception coming in the 2016 NLCS versus the Dodgers.
For various reasons, teams typically fill those two bench slots with some combination of journeyman veterans and still-green young players. Little is expected from them, with even a single pinch hit considered cake.
Thus, the potential to better leverage these two roster spots and create a competitive advantage has long fascinated me. Now with the Daniel Murphy trade, I believe the Cubs are uniquely poised to finally make the most of their entire position player group and perhaps steal an extra playoff win or two in the process.
To leverage this advantage requires a perfect storm of circumstances. Most teams usually prefer sticking through hell or high water with a core lineup of seven or eight position players. Rare are managers like Joe Maddon who, if given a deep bench, love mining advantages by mixing and matching offensive and defensive pieces.
But even with the right manager, other conditions must still occur to significantly upgrade the end of a playoff bench. In the chart below, compare the three Maddon/Epstein playoff seasons with their predecessors.
The Epstein/Maddon years look as conventional as under Jim Hendry. But this masks an expressed desire to get more creative with those roster slots. Most notably, Maddon played with adding Jonathan Herrera in 2015 as a modern-day Herb Washington pinch runner, but ultimately opted against it.
The one time they did achieve a real competitive upgrade came in the 2016 World Series when Kyle Schwarber came off the DL as a designated hitter. After six months of rehab from knee reconstruction, no one knew what Schwarber could offer. But he ended up a surprise hero and key advantage.
Of course, the Schwarber situation feels more of a Willis Reed outlier. In a normal year, the biggest challenge for better bench leveraging involves these two rules:
Only players on a team's 40-man roster as of Aug. 31 are playoff eligible
Teams can expand their major-league rosters on Sept. 1
One work-around for these rules is to execute a waiver deal on August 30 or 31 and delay the acquired player from reporting for a day or two. Otherwise, the teams must figure out how to open a spot on the active 25-man roster, which can be a challenge for a team with an already stacked bench.
This would be the case if both Kris Bryant and Addison Russell were healthy right now. David Bote would be in Iowa, and only Victor Caratini would have minor league options. But optioning Caratini would leave Willson Contreras with no backup save Schwarber, who probably hasn't performed a blocking drill in two years. Given Contreras' lack of rest this year, such a move would be far from ideal.
So the current DL stints of both Bryant and Russell have proven serendipitous from a playoff-roster perspective. In fact, if both can return at least 90 percent productive, the Cubs will probably feature their deepest playoff bench ever and certainly the best in the majors this season.
After all, Tommy La Stella is the best pinch-hitter in baseball. The versatile Ian Happ would start on most teams. And Bote has quickly become a trusted cold-blooded role player. That leaves Caratini as the weakest link. He remains a decent bat against right-handed pitchers (.284 average), but his main role is as insurance policy. Alex Avila hit righties far better, yet got just one post-season at-bat.
So unless Epstein works out a surprise last-minute waiver deal for backup catcher upgrade, the Cubs' expected position player group for the playoffs should be the closest Maddon and Epstein could realistically come to their dream offensive roster. At least without blowing through the luxury tax ceiling.
So come this fall, Maddon should be able to mix and match to his heart's delight – defensively, offensively, in-game and against elite power starters. And given the uncertainty surrounding his starting rotation, this playoff edition of the Cubs will benefit from every offensive competitive advantage it can find.