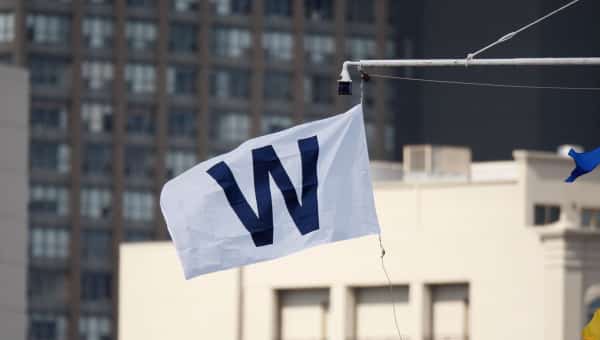 CI Recap (8/25/18) – Cubs 10, Reds 6: Cubs Offense Powers Team to Victory Over Reds
The Cubs' offense was alive and well again today and half of their 12 hits going for extra bases, including three home runs. Every starting batter in the lineup got on base.
Jose Quintana pitched well enough over his five innings, allowing two runs on six hits while walking three and striking out two. Jesse Chavez, Justin Wilson, and Jorge De La Rosa did solid work out of the bullpen, while Brandon Kintzler struggled. Kintzler allowed four runs on four hits (two homers), and only recorded one out before being replaced by Jorge De La Rosa, who cruised through the remaining five batters to secure the win (box score).
Why the Cubs Won
The Cubs bats came to play today. They pushed five runs across the plate against starter Luis Castillo, who only lasted 3 1/3 innings. They scored runs in each of the 4th, 5th, 6th, and 7th innings to seal the victory.
Key Moment
Quintana gave up two runs in the top of the 4th inning, narrowing the Cubs' lead to one run. Kyle Schwarber came up to the plate in the bottom of the frame with a runner on, smashing a home run into the right field bleachers. This gave the Cubs a comfortable lead, which they would not come close to conceding.
Stats that Matter
The Cubs were 6-17 (.353) with runners in scoring position
Javy Baez continues to tear the cover off the ball – 2-for-4, 1 R, 3 RBI, 1 BB, HR
In four games with the Cubs, Daniel Murphy has been on a tear – 7-for-19, 4 R, 5 RBI, 2 HR
Bottom Line
The Cubs' offense seems to have broken out of that funk they were in for about what felt like an eternity. They're hitting the ball well, while the pitching is limiting the opposition. That's a winning combination, and they're now riding a four-game win streak.
On Deck
Kyle Hendricks and the Cubs look to complete the four game sweep, while Homer Bailey will try to limit the damage the Cubs do against him. Expect to see the Cubs offense tee off against him and his 6.21 ERA. The broadcast will begin at 1:20 CT on WGN.