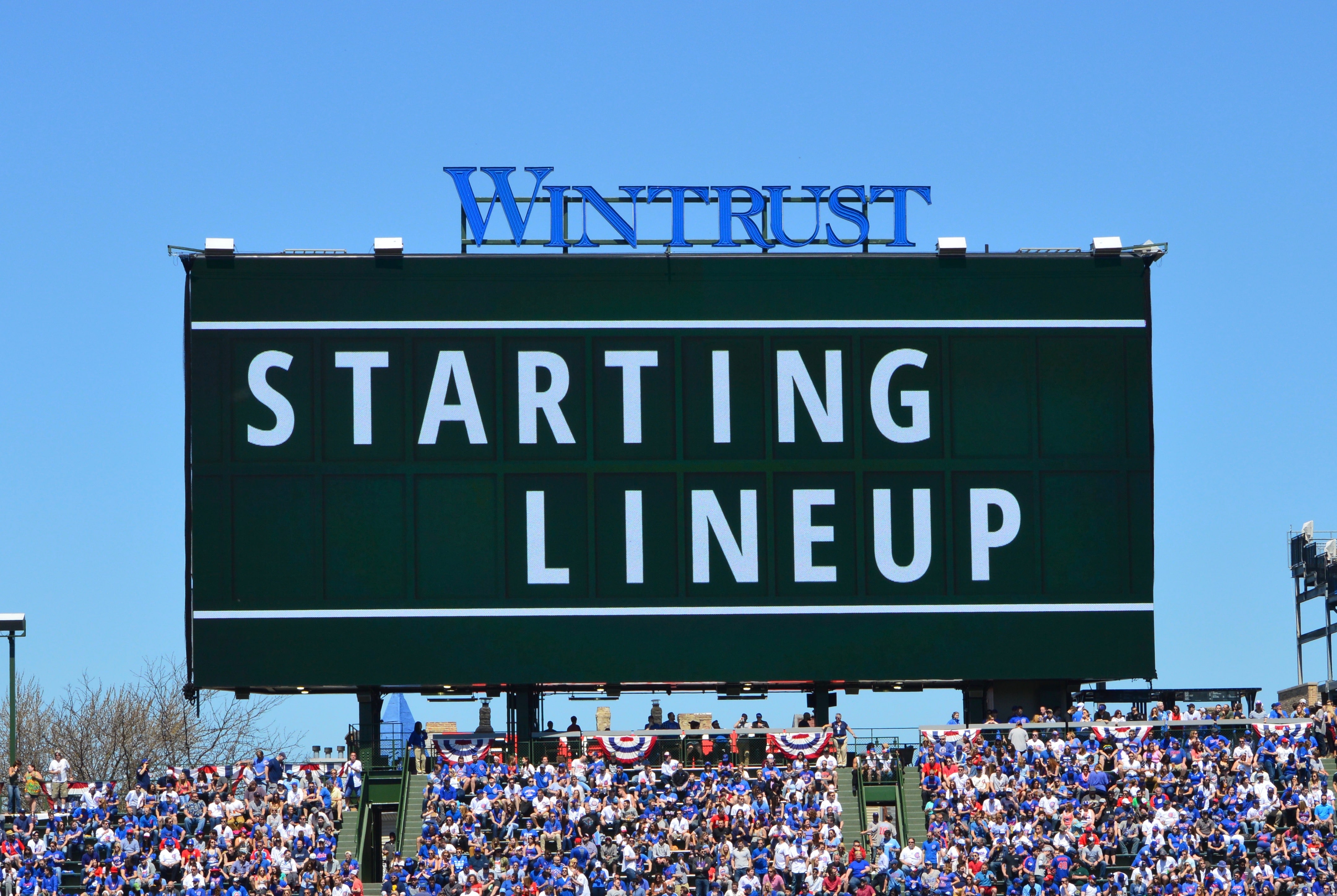 Chicago Cubs Lineup: Bozo Bookends, Heyward in CF, Russell Returns, Hendricks Pitching in Finale
The last two games have been about as enjoyable as St. Louis style pizza, so here's to hoping the Cubs manage to push some runs across in the finale. Or, you know, to not give up a ton of them right out of the gate. Fingers crossed we don't have to deal with another baseball version of white Velveeta on a communion wafer.
Anthony Rizzo leads off, followed by Ben Zobrist in right and Jason Heyward in center. That means no Albert Almora Jr. batting second against a righty, which is a good thing. Javy Baez is hitting cleanup and playing second in this one, followed by Willson Contreras and Kyle Schwarber.
Addison Russell makes his return after sitting a couple games to rest his finger and legs. David Bote bats ninth and plays third, another nice turn of events. This isn't the lineup you'd normally expect in a prime time game, but it's a pretty good one all things considered.
But raise your hand if you had Heyward and Javy batting in the Nos. 3 and 4 spots in the order back in March.
Kyle Hendricks will be on the mound trying to avoid the home run bug that has bitten him time and again this season. The key, as always, will be locating his sinker. If he keeps it down and hits those corners, then pulls the string on the change, he's golden.
Opposing the Cubs will be righty John Gant, who reminds me of Ron Gant every time I hear his name. Gant — John, not Ron — shut the Cubs out over five innings last week and he'll be trying to do the same with his fastball/change combo tonight.
First pitch from Busch Stadium is at 7:05pm CT and can be seen on ESPN.
Here is tonight's #Cubs starting lineup.

Game preview: https://t.co/bRr6NC0Sxv #EverybodyIn pic.twitter.com/iSKnXhp3Bb

— Chicago Cubs (@Cubs) July 29, 2018