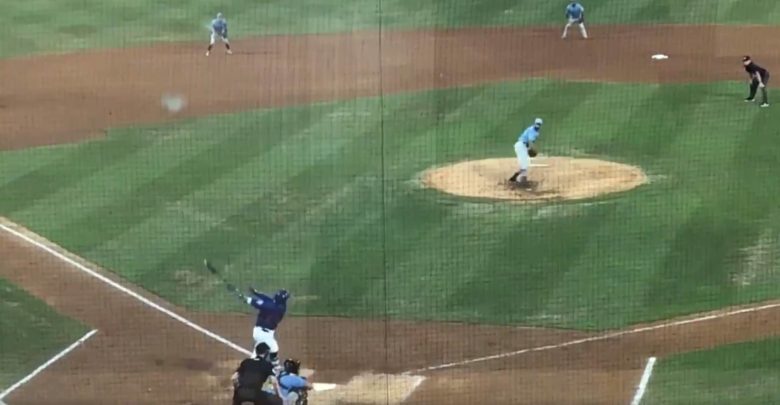 Cubs Injury Updates: Bryant Goes Yard, Darvish Throwing Again, Smyly Up to Three Innings in Sim Games
As the Cubs were getting ready to play a game in which they struggled to scratch out any offense, Kris Bryant was powering the team's AA affiliate in Tennessee. In the first of what figures to be a two-game rehab assignment, KB went 2-for-4 with 3 RBI and a home run.
Bryant will play another game with the Smokies Tuesday afternoon, after which he will likely head out to San Francisco to rejoin the Cubs for the remainder of their West Coast swing. Provided, that is, the shoulder that's kept him out for nearly three weeks continues to respond favorably.
The home run was obviously a good sign, now it's just a matter of making sure things feel good afterwards. Remember the last time a Cubs player had a really good performance in a rehab start? Not that Bryant's situation is anything like what we saw with Yu Darvish, just that it's often what comes after the games that is most important.
Speaking of Darvish, he has finally resumed throwing after being shut down since June 25 with a recurrence of triceps pain and an elbow impingement that required a cortisone shot from Darvish's former team doctor. Cubs pitching coach Jim Hickey had said last week that the team was optimistic about a late-July return, a hope that now seems like a long shot since he only just got back to any real activity.
Darvish: pic.twitter.com/8JPPEgZPr4

— Mark Gonzales (@MDGonzales) July 9, 2018
I take it as a good sign that Darvish was playing catch out on the field at San Francisco, though that could just be my overly sunny disposition. Still, if you think about how careful teams are to reveal anything too soon or to put a rehabbing player in anything close to the public eye, the fact that Darvish was out there seems good.
Also present on the field for a little long toss was lefty Drew Smyly, who the Tribune's Mark Gonzales tweeted has gotten up to three innings in simulated games. Smyly also said that he hopes to begin a rehab assignment in late July, which could put him on track to be activated at some point in August.
Smyly playing long toss: pic.twitter.com/B6dumiiXGC

— Mark Gonzales (@MDGonzales) July 9, 2018
Smyly says he's up to three innings in sim games, hopes to start a rehab assignment near end of July.

— Mark Gonzales (@MDGonzales) July 9, 2018
The Cubs signed Smyly to a two-year deal this past winter knowing that a late-season return from Tommy John surgery was a best-case scenario. They've said that the plan for now is to stretch him out as a starter, though he'd probably serve in a long relief role similar to what we've seen from Mike Montgomery in the past.
Given the timeline here, the Cubs won't know what they've got in Smyly until after the trade deadline, but his ability to return to action for the last two months or so of the season would be like adding a free agent. Same goes for Darvish in a sense, just because the Cubs aren't able to bank on anything from him at this moment.
There have been rumors of the Cubs' interest in Jays lefty JA Happ, who is in the final year of his contract and offers fairly reliable production every fifth day. The Jays have reportedly been scouting Mark Zagunis, David Bote, and Jen-Ho Tseng at AAA Iowa, but Happ's market is sure to be hopping and the Cubs don't exactly have the kind of top-end assets to compete in a bidding war should it come to that.
Add that to their desire to wait as long as possible to see what they can get from Smyly and Darvish and you can understand why Theo Epstein said they would not be jumping what he expects to be an active trade market. Having Kyle Hendricks pitch like an ace certainly helps to remove some doubts and perhaps clarify the team's direction as well.
And lest I forget, lefty reliever Brian Duensing is set to get a little work in at AA Tennessee as he recovers from shoulder fatigue. He's not been nearly as reliable this season as he was during his unexpectedly excellent 2017 campaign, but his return gives the Cubs a little more bullpen help.
The Cubs won't be able to answer all of their roster questions in the three weeks between now and the July 31 trade deadline, but Smyly and Darvish progressing can only be taken as good news. And while either or both coming back in August would allow the team to add depth without sacrificing prospects, it's hard to imagine the Cubs standing pat.
There's no such thing as too much pitching, now it's just a matter of how much they're willing to pay to acquire more of it.