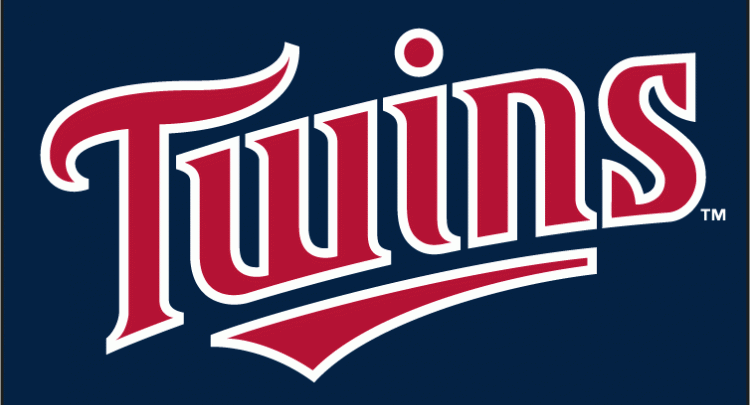 Cubs vs Twins – Series Preview (June 29-July 1): TV and Game Info, Pitching Matchups, Insights
After closing a disappointing road trip with a split of a four-game series with the Los Angeles Dodgers, the Cubs return to Wrigley Field for an eight-game homestand that begins with three games against the Minnesota Twins.
The aforementioned road swing didn't go as planned for Chicago (44-35, 2.5 GB). The Cubs opened up the trip with five straight losses (four in Cincinnati, one in Los Angeles) during which the offense went through several cold streaks as it struggled to take advantage of numerous opportunities to put runs on the board. That changed over the final three games, however, helping Chicago take two of the final three games in L.A. to salvage the trip.
While the offense may have hit a rough patch, the starting pitching didn't do the team any favors on the trip. Not one Chicago starter recorded a quality start during the sojourn through Cincinnati and Los Angeles. Yes, the Cubs were forced to use both Luke Ferrell and Duane Underwood Jr. in emergency starts, but aside from Jon Lester, even the regular rotation members struggled.
The good news for the Cubs is they may catch a bit of a break over the weekend as they goes up against the disappointing Minnesota Twins.
After securing a wild-card berth last season, the Twins (35-42, 8 GB in the AL Central) came into 2018 with relatively high expectations. Minnesota has fallen well short of those lofty goals, however, thanks in large part to a middling offense.
The Twins rank near the bottom of the AL in several offensive categories, including: runs (318, 11th), batting average (.236, 13th), OBP (.307, 12th), wRC+ (91, 12th) and fWAR (5.6, 12th). Minnesota has struggled so badly that it has just three regulars who currently have a wRC+ of 100 or better. One of those three regulars is left fielder Eddie Rosario.
After a breakout performance in 2017 in which he hit .290/.328/.507 with 27 home runs and 78 RBI, Rosario has taken another step forward this season. The 26-year-old is hitting .309/.348/.563 with 17 home runs and 50 RBI, good for a wRC+ of 144 that is ninth-highest in the American League. He always took a back seat to Byron Buxton and Miguel Sano in the various prospect lists, but Rosario has quietly surpassed his much-hyped teammates.
On the pitching side of things, the Twins are decidedly middle-of-the-pack, hovering in the 6-10 range in most categories. The rotation has been a slightly better than the bullpen this season and is led by young right-hander José Berríos.
A former first-round pick, Berríos has really come into his own this season, going 8-5 with a 3.15 ERA, 3.25 FIP and a 2.5 fWAR. He has done an excellent job limiting his free passes (1.75 BB/9) and has induced a lot of soft contact (21.4 percent), which has resulted in a BABIP of just .251. Berríos has been even better in June, going 3-0 with a 2.10 ERA and 2.57 FIP over five starts.
Game Time and Broadcast Info
Friday, June 29 at 4:05 p.m. CT on NBC Sports Chicago
Saturday, June 30 at 1:20 p.m. CT on ABC 7 and MLB Network (out-of-market only)
Sunday, July 1 at 1:20 p.m. CT on WGN
Starting Pitchers
| | | | | | | | |
| --- | --- | --- | --- | --- | --- | --- | --- |
| Date | Pitcher | Age | T | ERA | W-L | FIP | K/BB |
| 6/29 | José Berríos | 24 | R | 3.15 | 8-5 | 3.25 | 5.45 |
| | Mike Montgomery | 28 | L | 3.39 | 2-2 | 3.89 | 2.11 |
| 6/30 | Adalberto Mejía* | 25 | L | 4.50 | 4-7 | 4.65 | 1.93 |
| | Tyler Chatwood | 28 | R | 3.95 | 3-5 | 4.93 | 1.02 |
| 7/1 | Lance Lynn | 31 | R | 4.81 | 5-6 | 4.14 | 1.72 |
| | Jon Lester | 34 | L | 2.18 | 10-2 | 4.08 | 2.31 |
*2017 stats; making season debut on Saturday
What to Watch For
As mentioned above, Berríos has been quite impressive this season but he has shown he is more hittable if you face him away from Minneapolis. The right-hander is 6-2 with a 2.62 ERA in 10 starts at Target Field, with hitters putting up a minuscule .172/.223/.273 line. In six road starts, however, Berríos has gone 2-3 with a 4.06 ERA while allowing hitters to slash .250/.302/.466. This split falls right in line with his career numbers: At home, he is 15-8 with a 3.63 ERA and a .221/.287/.339 line allowed; on the road, he is 10-12 with a 5.26 ERA and hitters slashing .262/.342/.457.
The Cubs would be wise to load up on lefties when they take on old division foe Lynn. The right-hander has had strong left-right splits throughout his career and those numbers have grown in 2018, with left-handers hitting a robust .285/.401/.443 compared to .247/.344/.370 for righties.
It's no secret Anthony Rizzo has had an up-and-down year. He followed up a cold start to the season with a blistering month of May but has since cooled down considerably. Prior to Thursday's game against the Dodgers, Rizzo was hitting just .224/.310/.400 in June. A 4-for-5 day at the plate in the series finale, however, could just be the jump start he needs to go off on another one of his patented torrid stretches.