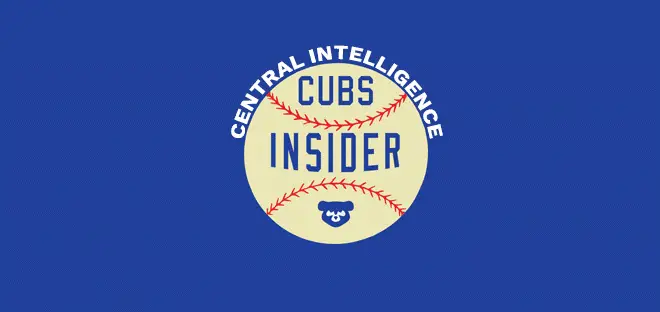 NL Central Intelligence: A Look Around the Division for the Week of May 19
The season is almost two months in and the Brewers have a very firm stranglehold on the division.
Milwaukee Brewers
It was yet another good week up in Milwaukee; the Beermakers posted a 5-2 week and sit at 33-20 on the season.
Jesus Aguilar is doing a more than okay job of filling in for Eric Thames at first. Going into Sunday, Aguilar is slashing .317/.380/.569 with eight home runs. It's like Thames never left.
Josh Hader's masterful season continues. His season numbers read: 31.1 innings pitched, 8 hits, 4 ER, 10 walks, 62 strikeouts, .081 BAA. Of the 94 outs he's recorded, 62 of them have been strikeouts. That's ridiculous.
Ryan Braun was activated off the DL this week and slotted right back into the three spot in the lineup.
St. Louis Cardinals
A .500 week has the Cardinals at 27-22 and four games out of first place.
It looks like Jack Flaherty is here to stay. After a masterful six inning performance against the Pirates on Saturday, his ERA is down to 2.15.
Reliever Jordan Hicks recorded two pitches at 105 mph last Sunday against the Phillies. How anybody can even hit that is a mystery.
Dexter Fowler's season has been a struggle, to say the least. His slash line is currently .157/.276/.288 and he was pulled from the game on Saturday for a pinch runner. Cardinals' patience running thin, perhaps?
Pittsburgh Pirates
After a 2-4 week, the Pirates are tied with the Cardinals at 4 games back, 28-23 overall.
Austin Meadows has played well in his first full week in the big leagues, posting .433/.433/.867 in 30 at-bats. That's a good showing and he looks the part right now, but it's a small sample size.
Joe Musgrove, acquired from the Astros in the Gerrit Cole trade, made his Pirates debut on Friday and tore the Cardinals' lineup apart. He needed just 67 pitches to get through seven innings, giving up five hits with no walks and seven strikeouts. Nick Kingham, Trevor Williams, Jameson Taillon, Chad Kuhl and Joe Musgrove makes for a fairly decent starting rotation.
Gregory Polanco really neess to get going. His current line of .209/.324/.424 won't get it done if Clint Hurdle keeps hitting him at the top of the order.
Chicago Cubs
A 2-3 week has the Cubs at 26-22, 4.5 games out of first.
Yu Darvish is back to the DL with right triceps tendinitis. This is something to monitor.
Veteran catcher Chris Gimenez was called up recently with Victor Caratini being sent down. Caratini needed at-bats and Gimenez had an opt-out coming up.
Kyle Hendricks has been the Cubs' best starter, and his seven-inning, two-hit start on Friday against the Giants proved it. If there has been a more consistent pitcher over the past four years in the major leagues, Hendricks would like to meet him.
Cincinnati Reds
The Reds went 2-3 and remain firmly in last place at 19-34.
Closer Raisel Iglesias went on the disabled list this week with a strained biceps in his non-pitching arm. The Reds had one of the best closers in the game, so losing him will sting a little.
Cincy got some much needed bullpen help as Michael Lorenzen returned from injury to pitch in three games so far without giving up a run.
Luis Castillo is back. He has pitched to a 2.83 ERA in 28.2 innings this month, striking out 31 and walking nine.