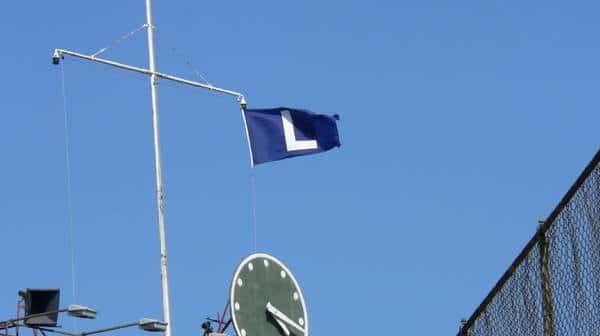 CI Recap (5/23/18) – Cubs 0, Indians 1: Lester Shines, Offense Sputters
Jon Lester pitched great tonight, allowing a run on six hits over seven stellar innings. Unfortunately, the offense could not get the job done. Cleveland rookie Adam Plutko retired 13 straight at one point and took a no-hitter into the 7th inning. His stuff was not great and appeared to be hittable from where I was sitting, which made the Cubs' inability to mash rather perplexing. Such is baseball, unfortunately (box score).
Why the Cubs Lost
The Cubs did not get a hit until the bottom of the 7th and only had two chances to score runs all game. It's rough to see the offense perform so poorly in a game in which they probably should have scored at will.
Key Moment
The Cubs had men on first and third in the bottom of the 7th with no outs and Javy Baez at the plate. He promptly bunted straight to the pitcher and Anthony Rizzo, who was on third, had no chance at scoring. After that, the Cubs failed to hit the ball out of the infield in the inning. It was the last opportunity the Cubs had to score runs, and they did the best job they could at screwing it up.
Stats that Matter
The Cubs went 1-for-7 with runners in scoring position.
Anthony Rizzo's double in the 7th was the only extra-base hit for either team.
Cubs pitching struck out eight while walking only one. They also allowed nine hits.
Bottom Line
Lester continues to pitch well and has lowered his season ERA to 2.37, but the offense still disappears too often.
On Deck
The Cubs have Thursday off before they welcome the San Francisco Giants to town as Kyle Hendricks and Derek Holland take the mound for their respective teams. First pitch will be at 1:20pm CT and will be broadcast on ABC-7 and MLB Network.