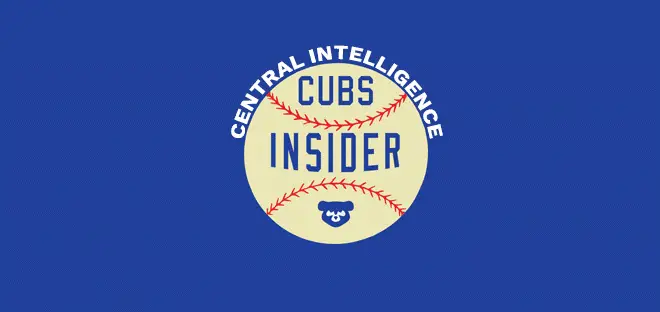 NL Central Intelligence: A Look Around the Division for the Week of May 6
It's nearing mid-May and the NL Central still has four teams right there at the top.
St. Louis Cardinals
The Cardinals are now tied for first after posting a 3-2 week. The record is 22-15 heading into Sunday's action.
Yadier Molina will be out for at least a month with a pelvic injury suffered when he wore a foul ball off a 102 mph pitch last weekend against the Cubs.
Carlos Martinez has gone to the DL with a lat strain. Those always seem to linger. so this is something to keep an eye on when he comes back.
Jedd Gyorko has been the Birds' best hitter by far. His .348 average is tops on the ballclub and his OPS is well over 1.000. What a find he was a few years back.
Pittsburgh Pirates
The Pirates are looking more and more real every game. They have won five in a row and sit at 23-16.
A big part of the Pirates' success is Corey Dickerson, who leads all MLB left fielders with 1.6 WAR.
Jameson Taillon suffered a minor injury to his finger, causing him to leave Friday's start against the Giants. He is hopeful it won't cost him a start.
Colin Moran looks to be a good return right now. He is breaking out now that he's getting a chance to play every day and his .291/.373/.445 will play in the majors for sure.
Chicago Cubs
The Cubs have found their footing again. Like the Pirates, they have won five straight to come within a half game out of first place.
Yu Darvish missed his start this week due to a virus, and the Cubs are hopeful he can return on Tuesday.
Willson Contreras has driven in 10 runs in two games against the White Sox, who have scored six runs as a team in the series.
Jason Heyward is in the 7-day DL due to a concussion after slamming into the wall Sunday night against the Cardinals.
Milwaukee Brewers
The fourth place team in the Central is still only a half game out. The Crew went 3-3 this week and are 23-17 on the season.
The Brewers seem to be Wade Davis's kryptonite. Last season they got him for his only blown save of the season and they got him again on Friday, rallying back to tie the game off him in the ninth, before winning 11-10.
The Brewers traded for Tyler Saladino back in April, but called him up this week for the utility role. Saladino replaces Nick Franklin, who went on the DL. Franklin had replaced Eric Sogard, who got sent down this week.
Wade Miley made just two starts for the Brewers before going on the 60-day DL because of an oblique strain. The Crew's pitching depth is in rough shape.
Cincinnati Reds
The Redlegs are playing a bit better, just ask the Dodgers. They still remain in last, but, like the Pirates and Cubs, the Reds have won five in a row and come in at just 13-27.
Scooter Gennett has awoken from his slow start. He homered in four straight games this week, raising his average all the way to .329.
The much-maligned Matt Harvey is a Red now. They completed the deal with the Mets on Thursday and he started on Friday, pitching four scoreless against LA. The Reds traded Devin Mesoraco in the deal, allowing both players to get a very welcomed fresh start.
Luis Castillo had a much needed good start against the Mets on Tuesday, pitching 5.2 innings and giving up just two earned runs while striking out seven on just three hits. The Reds won 7-2.