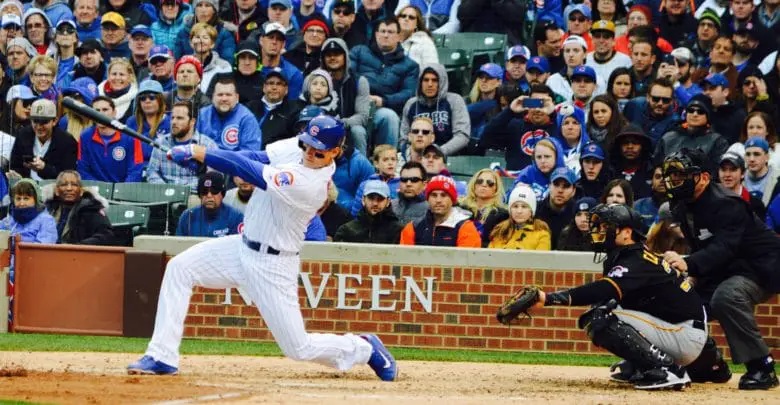 Cubs Quick Hits: Why Anthony Rizzo's Career-High Contact Rate Might Not Be Good
Anthony Rizzo's performance in the early going of the season has been underwhelming, but at least he's not whiffing at everything. Quite the opposite, actually, as the Cubs legend is making contact on 88 percent of his swings. That is much higher than previous season contact rates of 82-ish percent.
Of course, that contact hasn't translated to actual runs and it actually might've caused more damage than good. For instance, Rizzo's walk rate is under 4 percent even though he's swinging at fewer pitches outside the strike zone this year.
So while he is making more contact, he'll have to hone in on his zone in order to stop making contact on bad pitches.