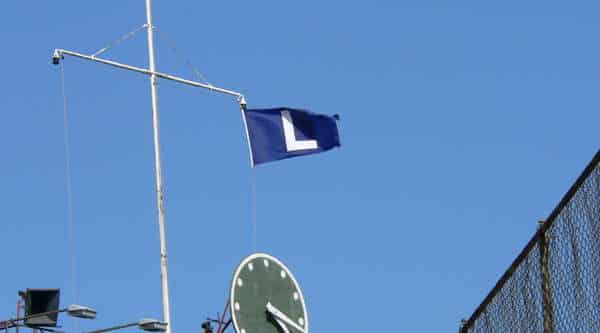 CI Recap (4/21/2018) – Cubs 2, Rockies 5: Offense Stalls, Fifth Inning Dooms Cubs
Saturday got off to a great start with the Cubs scoring twice in the opening frame and looked to be headed toward another solid performance after Friday night's 16-5 victory. Yu Darvish also started the game with 3.2 no-hit innings. Unfortunately, the offense couldn't build on the early lead despite some chances, and yet again the wheels fell off the bus for Yu Darvish in the fifth inning.
Why The Cubs Lost
A five run fifth inning, highlighted by Yu Darvish walking both the seven-hitter Mike Tauchman and pitcher Tyler Anderson in front of LeMahieu, Blackmon, Arenado, and Story allowed the Rockies to put enough runs on the board for their solid bullpen to make stand. The Cubs also failed to cash in on some opportunities, going 1-9 with runners in scoring position, and also running into two outs at third base.
Key Moment
Darvish was allowed to stay in the game to face the top of the Rockies order, and they made him pay. A LeMahieu double, Blackmon walk, Arenado single, and Story double put the Rockies on top for good.
Another disappointing effort from Yu Darvish who, once again, can't make it out of the fifth inning. Darvish goes 4.2 while surrendering five earned runs while both walking and striking out four. As we've seen before with Darvish, one inning was ultimately the undoing.
Albert Almora Jr. delivered another strong game in the leadoff spot, going 2-3 with a double and a walk.
Willson Contreras missed his first home run of the season by about an inch on a play that had to be reviewed, but he did end up with the Cubs lone RBIs in this one on a double.
Ian Happ was back in the lineup, going 1-3. He put good swings on the ball each time and didn't strike out, so a successful night for Ian all things considered.
The Cubs bullpen did their best to keep the offense in the game, with Duensing, Strop, Wilson, and Farrell combining to go 4.1 IP without allowing a hit or a run.
Bottom Line
The Cubs inconsistent start to the 2018 season continues as they are back at .500 at 9-9. In the early going, they just seem incapable of stringing together a lengthy stretch of good baseball.
On Deck
Jose Quintana gets the ball for the Cubs in the rubber match at Coors Field, with German Marquez opposing him for the Rockies. First pitch is scheduled for 2:10 central time and can be found on NBC Sports Chicago.