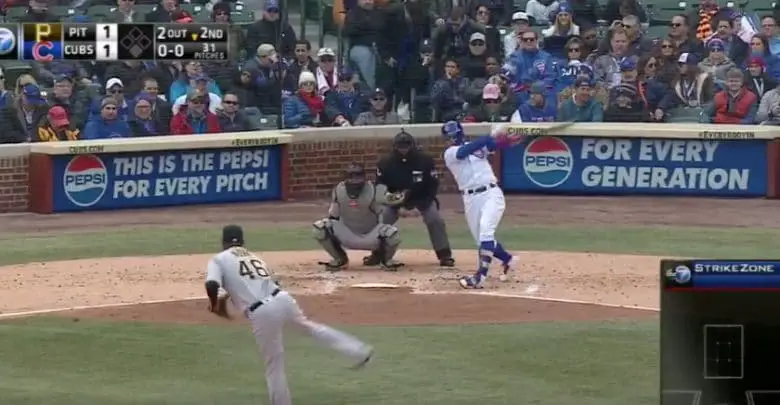 Javy Baez Fixing Weakness Against High Heat
Javy Baez isn't getting beat by high fastballs anymore.
For example, here's Javy striking out against a high heater later in 2017.
And here he is smacking another such pitch, albeit slower, up in the zone last week.
While these are just two single examples, more complete data indeed shows Javy might be on the verge of successfully adjusting to high pitches. The electric second baseman's whiff rate is about 13 percentage points lower against all pitches up in the strike zone this season compared to last year.
Specifically, those up-and-in pitches aren't getting past Javy's quick hands right now, as illustrated below. Notice how the squares that were lit up red in last year's chart have cooled to blue this year, which means Javy is swinging and missing less often on such pitches.
Joe Maddon talked during spring training about how Javy was working with Chili Davis on some changes to his swing. While the manager declined to mention specifics, it appears as though there have been some tweaks to Javy's batting stance. For instance, he is more upright and his base isn't as wide compared to last season.
You can see those changes on display using stills from the GIFs from above.
2017
2018
So far in the young season, Davis and Baez appear to be making improvements against the same pitches that were so troublesome last season. The year is young and pitchers will undoubtedly try to adapt to Javy again. But for now, this is a trend worth monitoring and we should give kudos to both player and hitting coach for the early results.