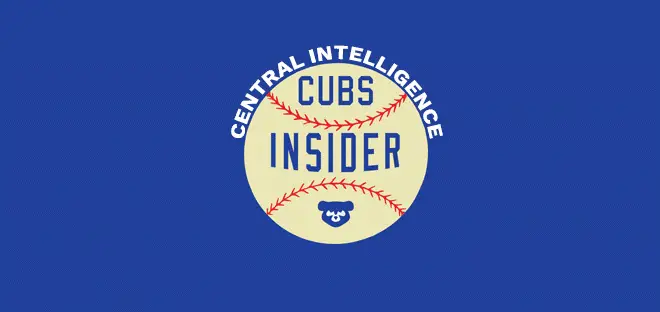 NL Central Intelligence: A Look Around the Division for the Week of April 8
The theme so far of the 2018 season has been the success of unheralded teams. The Pirates, Mets, and Blue Jays have all gotten out to quick starts, while the teams everybody expected to be good have underperformed. With that said…here's a look at the Central.
Pittsburgh Pirates
The Pirates continue to absolutely rake. They have jumped out to an 11-4 record and first place in the division.
Pittsburgh currently leads the NL in runs scored and home runs, led by Starling Marte, Josh Bell, and Corey Dickerson all hitting over .300.
The Pirates/Cubs rivalry was kicked off early this year when Clint Hurdle took objection to how some Cubs handled their game. This will be a fun series if both teams are good this season.
Through three starts, Jameson Taillon has pitched to a 0.89 ERA and a 2.82 FIP. The Bucs have a new ace and the Pittsburgh brass has to love seeing that.
St. Louis Cardinals
The Birds have found their footing a little bit. They currently sit in second place at 9-7 after finishing a four-game sweep of the Reds on Sunday.
If there is one thing to worry about, it's Adam Wainwright and Michael Wacha. Both pitchers have ERAs and FIPs over five. That won't win many games throughout the year.
Tommy Pham's breakout 2017 is looking more legit by the game. He is currently hitting .322 with two home runs and five steals. Conversely, Dexter Fowler is only hitting .183; he will get it going and this lineup will instantly become much better.
There were questions about who would close games after Luke Gregerson went down; Greg Holland hasn't worked out so well, but Bud Norris seems to have settled into the role and has grabbed three saves already.
Milwaukee Brewers
The Brewers have hovered around .500, currently at 8-8 after Sunday.
Replacing Corey Knebel has proved impossible. Matt Albers has a save but has been shaky and Jacob Barnes has blown a few games. Is Josh Hader next?
Ryan Braun's injury issues have popped up yet again. He had to leave Saturday's game with a stiff back. This is something to monitor going forward.
After being an anchor to the Brewers rotation last year, Zach Davies has stumbled to a 6.75 ERA in three starts this season.
Chicago Cubs
The Cubs have gotten off to a slow start again this year and sit at 7-7 heading into Monday's action.
Saturday's wild comeback might spur the Cubs to turn it on. After being down 10-2, the Cubs scored 12 runs in the last three innings, including nine in the 8th.
Brandon Morrow's transition to closer has been just fine. While his opportunities have been limited, he has been dominant when he has pitched. In five appearances, he has only given up two hits, struck out four, with just a .143 opposing batting average.
One area of concern is Ian Happ, who has 22 strikeouts in 45 at-bats. Happ is too talented to keep this up all season, but he must make more contact.
Cincinnati Reds
The Reds are a whopping 2-13 so far. It will be a long year in Cincinnati, maybe even more so than usual.
Amir Garrett, who we are high on here at CI, has found his niche as a reliever. He has yet to give up a run out of the bullpen.
Joey Votto had a streak of 202 straight starts end against the Cardinals on Thursday. It was the second longest active streak in baseball behind Alcides Escobar.
Brandon Finnegan returned from injury on Saturday and it did not go well, as expected after a layoff. He gave up five earned runs in just over four innings. Luckily, he still has over 20 starts left to figure it out.