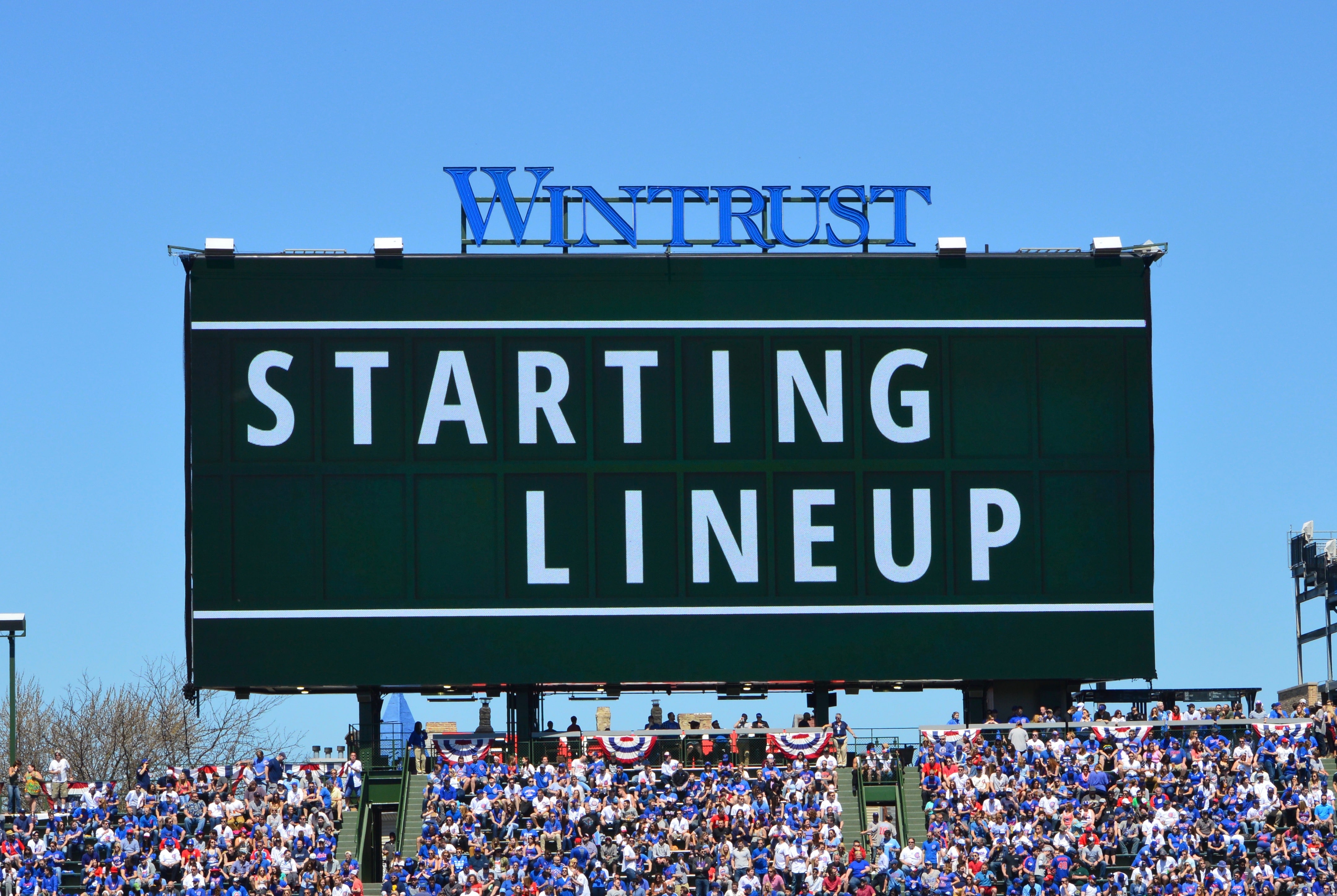 Chicago Cubs Lineup: Almora Leads Off, Zobrist Plays First, Q Starts Final Spring Game
Pretty much all the regulars are in there again for the final tilt of the spring slate, though there are some tweaks to the normal setup. The Cubs will be playing under AL rules in this one, but that's not the only thing spurring the lineup construction. It looks as though Joe Maddon is signalling some future options.
Albert Almora Jr. will be leading off and playing center, which is a little interesting with righty Hector Velazquez on the mound. Then again, this is a perfect opportunity to give Almora plate appearances against a right-handed pitcher with no real pressure. Kris Bryant bats second, followed by Kyle Schwarber and Willson Contreras.
For all the other tinkering, it does appear that we'll see Bryant and Contreras in those same spots pretty much every time they're in the lineup. Ben Zobrist is batting fifth and playing first, the latter of which I think is going to be a much more common occurrence for him this season.
Given his advanced age and the need to give Javy Baez more reps at second, Zobrist needs another spot to find innings. Addison Russell is at short, Jason Heyward is in right, Javy is the DH, and Tommy La Stella is playing second. We continue to see Javy in the eight-hole, so expect that to continue.
Jose Quintana is on the mound, but don't expect him to be pushing anything or trying to go deep into the game. This is just about getting that final tuneup and pitching efficiently for a few innings.
First pitch is at 12:05pm CT and can be seen on ESPN or listened to at Cubs.com.