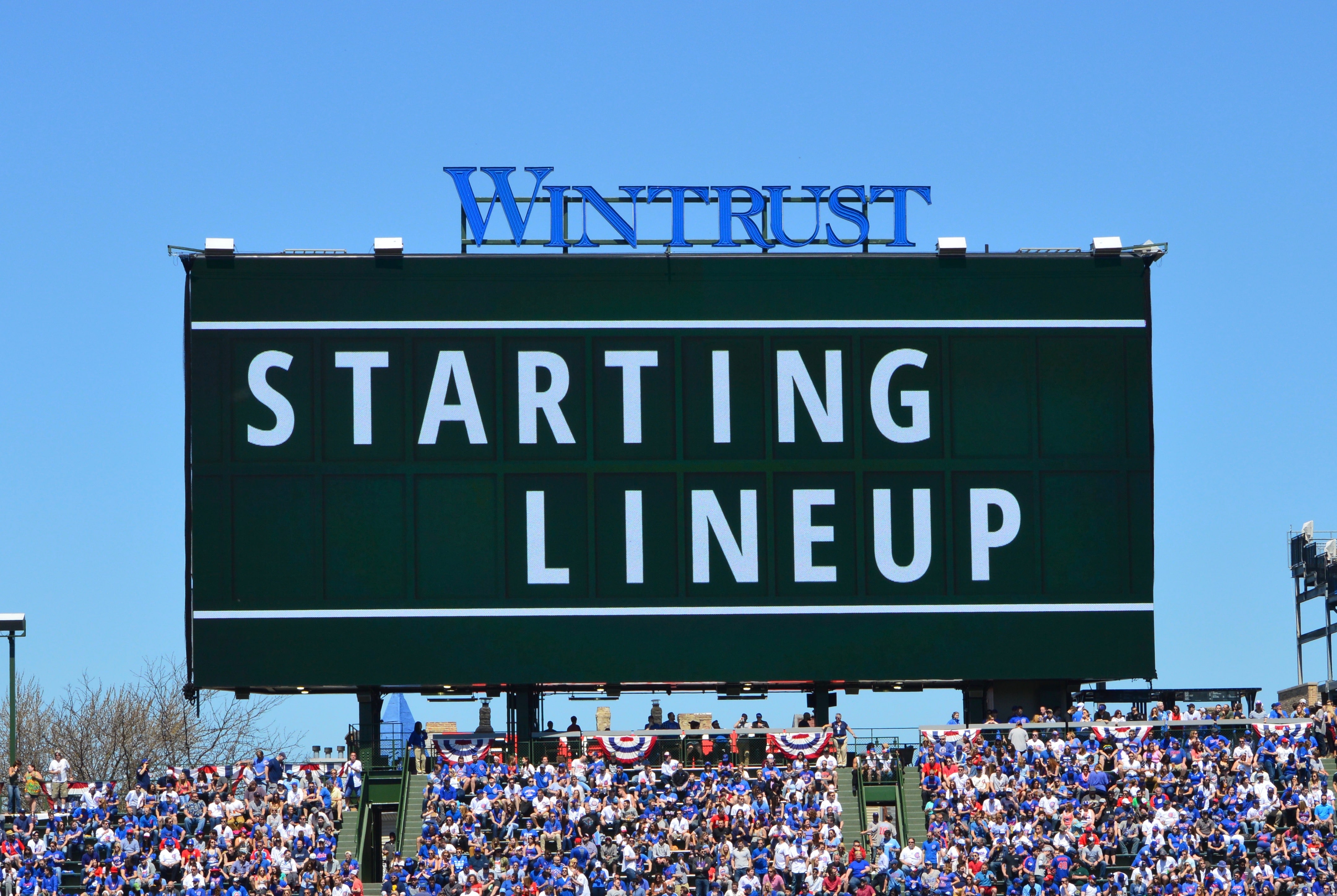 Chicago Cubs Lineup: Happ Leads Off, Almora in Right as Lester Starts Rare Night Game
It looks as though most of the Las Vegas contingent from this past weekend's split squad is getting the night off after what was certainly a harrowing 300-mile flight back to Phoenix. As such, we're seeing a very similar lineup to the one that faced the Royals Sunday afternoon.
There are, however, some interesting changes.
Ian Happ is leading off in center while Kyle Schwarber follows in left. Willson Contreras handles the catching duties with Addison Russell — who was in LV — playing short. Then you've got Albert Almora Jr. in right, which might be something to monitor.
I mean, it's probably nothing, but with Happ looking like a guy who needs to play every day and Jason Heyward not looking like that, Almora might find himself in right more often. Their opposing handedness makes a platoon more than plausible and the defense won't suffer much, if at all. Just ask Bustey Poser and Brandon Belt if he thinks Almora can fill Heyward's shoes out there.
Victor Caratini will be at first as he makes his final push to make the roster, though that'll probably only come if Pedro Strop opens on the 10-day DL (which is very possible) or if the Cubs opt for only seven relievers (which isn't likely). Mike Freeman will hold down second and bat eighth with Ryan Court at third.
Jon Lester is on the bump yet again and should be in line for a pretty standard start, especially since the Cubs have only three relievers — lefty Kyle Ryan and righties Justin Hancock and Anthony Bass — listed in the 'pen. Those latter two names are of great interest in the battle for that final bullpen spot, though it should be noted that neither is even on the 40-man at this point. Then again, neither is Justin Grimm.
First pitch is at 8:05pm CT and can be heard online via Cubs.com.
#Cubs tonight pic.twitter.com/t8C8ZOe8Ip

— Carrie Muskat (@CarrieMuskat) March 19, 2018