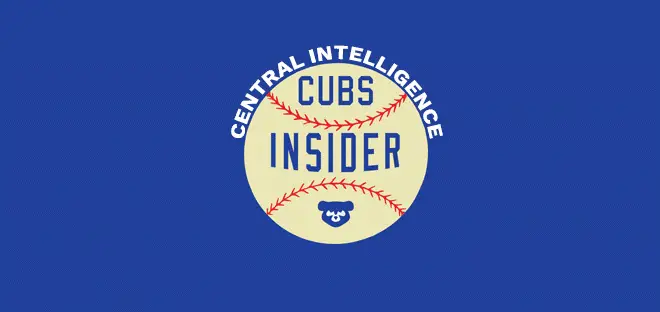 Central Intelligence: A Look Around the Division for the Week of March 11
Season is getting closer...
With another week of spring training down, rosters are thinning out and pitchers are being stretched out more every game. Here's a look at what happened at spring camps over the last seven days
Chicago Cubs
The Cubs are 14-8 this spring, helped largely by the starting pitching, which looks just fine heading into the season.
Jose Quintana retired 16 straight hitters with eight strikeouts, going six innings against the Indians on Saturday.
The Cubs made a difficult but expected move this week, cutting Justin Grimm from the roster. Grimm was an integral part of the bullpen during the 2015 and 2016 seasons, but no longer fit the team's plans. He has since signed a one-year, $1.25 million deal with the Royals that includes up to $300,000 in incentives. The last bullpen spot is now an open tryout for the rest of spring.
Cubs' fans oughta be foaming at the mouth with the performance Kyle Schwarber has put on this spring. He is hitting .361 with three dingers, three doubles, a triple, and three stolen bases. This guy looks poised for a bounceback/breakout season.
St. Louis Cardinals
The Cardinals are 11-10 in spring training.
The Birds are going to rely heavily on their young pitching this year, guys like Luke Weaver and Carlos Martinez. Prospect Jack Flaherty could also be a factor. Weaver has an ERA under 1.00 in the spring so far. A sign of things to come?
Luke Gregerson is still out, so it looks like Bud Norris may get a shot to close as a precaution. He recorded a save in Friday's game.
This got lost in the shuffle, but shortstop Paul DeJong inked a six year contract extension in early March worth roughly $51 million.
Milwaukee Brewers
The Beer Makers have gotten out to a 15-7 record in spring games.
The Brewers signed J.J. Hoover to compete for a bullpen spot back in early January. He has yet to give up a run in the spring.
The Crew added more bullpen help in late January, signing Matt Albers to a two-year deal worth $5 million.
Keston Hiura continues to rake. He is hitting .393 and cracked his first home run of the spring this week. Small sample size, but this guy's potential is through the roof.
Pittsburgh Pirates
The Pirates are 8-12 this spring.
With the Bucs' reliance on young arms, they can't be comfortable with Chad Kuhl's 11.45 ERA through four spring starts.
In late February, the Pirates added some potential bullpen help by signing former Cardinals pitcher Kevin Siegrist to a minor league deal.
The other major piece in the Gerrit Cole deal, Joe Musgrove, will be used as a starter, and he made his first start on Thursday against the Yankees. Musgrove went 2.2 innings, giving up two runs on just one hit, but walked three with five strikeouts. He's another of the young arms they will look for innings from.
Cincinnati Reds
The Reds, like the Pirates, have not fared well this spring, going 8-14.
Jesse Winker broke onto the scene last year with seven home runs in just 121 at-bats. He's picking up right where he left off this spring, batting .400. This Reds team is coming together slowly with some nice young pieces.
Speaking of young pieces, the Reds locked up one of their infielders, Eugenio Suarez, to a seven-year contract extension worth about $66 million.
The Reds signed Vance Worley to a minor league deal this off season to add some much-needed pitching depth.