Spin Doctor: Changing Arm Slot Could Help Tyler Chatwood Max Out Elite RPMs
The Cubs had long ago identified Tyler Chatwood as one of their top targets of the offseason, so much so that they made him one of the first signings in what continues to be a notoriously stagnant free agency period. Theo Epstein gushed about Chatwood's repertoire and how his spin rate has been better away from the launchpad of Coors Field. In fact, the RPMs on his pitches are among the best in baseball.
And this isn't just some kind of sell-job from Epstein. The extent to which Colorado's unique environment influenced the new Cubs pitcher's spin rate is pretty remarkable. Both his four-seamer and cutter, which make up nearly half his repertoire, spun statistically significantly less at Coors Field compared to any other ballpark.
Even so, Chatwood's elite spin rate might not be enough to propel his overall performance into the upper echelon of starting pitchers.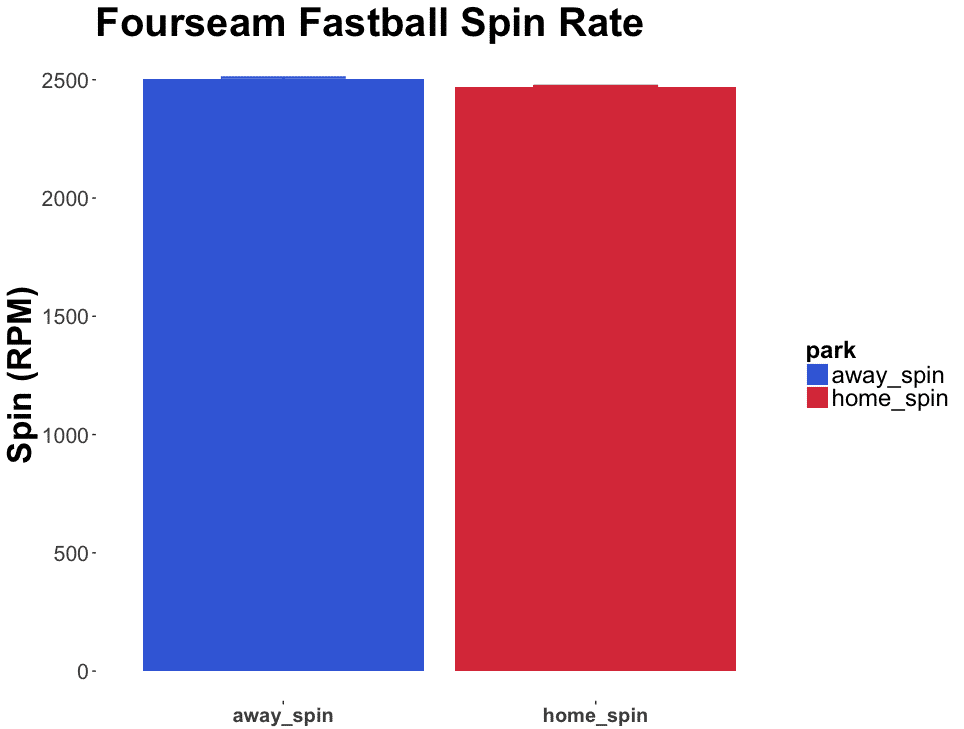 That's because Chatwood's spin improving when pitching outside Colorado doesn't necessarily translate to a change in the actual movement of his pitches. Eno Sarris noted that while Chatwood's four-seam and curve spin rate was better than over 96 percent of pitchers in the second half of last season, he only generated more vertical drop than 83 percent of his peers.
The disparity between Chatwood's spin rate and pitch movement might explain why his high RPMs don't correlate to successful outcomes. More spin rate on Yu Darvish's fastball, for example, leads to more whiffs. In Chatwood's case, however, I found that spin had no clear predictive value when it comes to success. Not on whiffs. Not on run value. Not on exit velocity. Zilch.
So while it sounds good to say that Chatwood's spin rate was greater away from Coors, he'll need to do more going forward. Or maybe make a change of some sort.
Alan Nathan of the University of Illinois observed that pitchers like Chatwood who have really high total spin sometimes generate less transverse spin (far right column below) — which is what actually generates movement —  than others with lower total spin rate
One way for Chatwood to generate more "useful" spin is to throw with a more over-the-top motion and stray away from his recent trend of dropping into a lower arm slot, as illustrated below.
If Chatwood throws more pitches over the top, he'll undoubtedly generate more vertical drop on his breaking pitches because he'll be generating more transverse spin. Then again, experimenting with him might carry significant risk. After all, he has an extensive history of arm injuries and telling him to do something he isn't used to could be problematic. Plus, his command already is a bit spotty and throwing from an unfamiliar arm slot could exacerbate those issues.
Nevertheless, three things are true for Chatwood: 1) His spin rate is among the best in MLB; 2) his movement doesn't match his spin rate; and 3) his spin rate surprisingly doesn't predict his success. Throwing over the top might be the key to him unlocking his potential, but it might also be dangerous.
I guess there's only one way to find out how Chatwood and the Cubs decide to make the most of his talent.