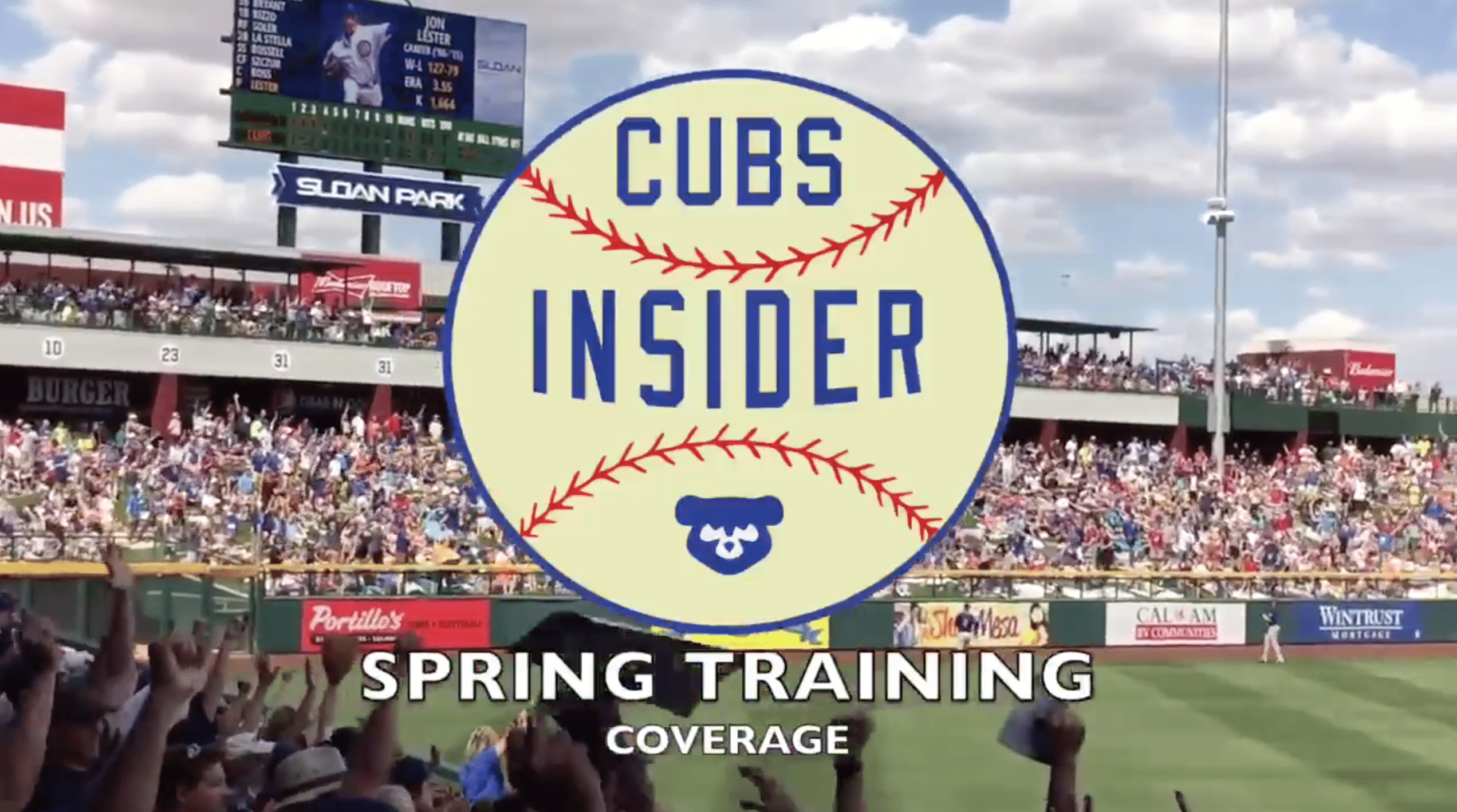 CI Recap (2/24/18) – Cubs 6, Rangers 1: Yes, Practice Homers Are Still Fun
The Cubs made their spring debut at Sloan Park and gave their fans a showcase of defense and power. Most of the regular position players saw their first action as the Cubs won their first game of the spring. (Box Score)
Why the Cubs Won
The Cubs got production from players that will be at the heart of the lineup come April. Kris Bryant, Anthony Rizzo, and Willson Contreras will be vital when the games count, so it's always good to see some hitting from them.
Key Moment
Kris Bryant led off the 4th with a walk and Anthony Rizzo followed with an opposite field homer to left. Willson Contreras made it back-to-back with another blast deep to left. The power surge gave the Cubs a 3-1 lead they never gave up.
Stats That (Don't) Matter
Kris Bryant walked and singled in his two plate appearances.
Willson Contreras threw out a potential base stealer and Javy Baez made a couple of great diving stops at second base.
Dillon Maples (a Cubs Insider favorite) saw his first action as he seeks to earn a roster spot; he allowed a walk and a hit, but a 2-5-3 double play allowed him to post a clean inning.
Bottom Line
It's always nice to be able to type that the Cubs won, but not much to note other than that. It is fun to see homers even in meaningless games.
On Deck
The Cubs head to Scottsdale to battle Madison Bumgarner and the Giants on Sunday at 2:05 CT. A radio broadcast is available on cubs.com.