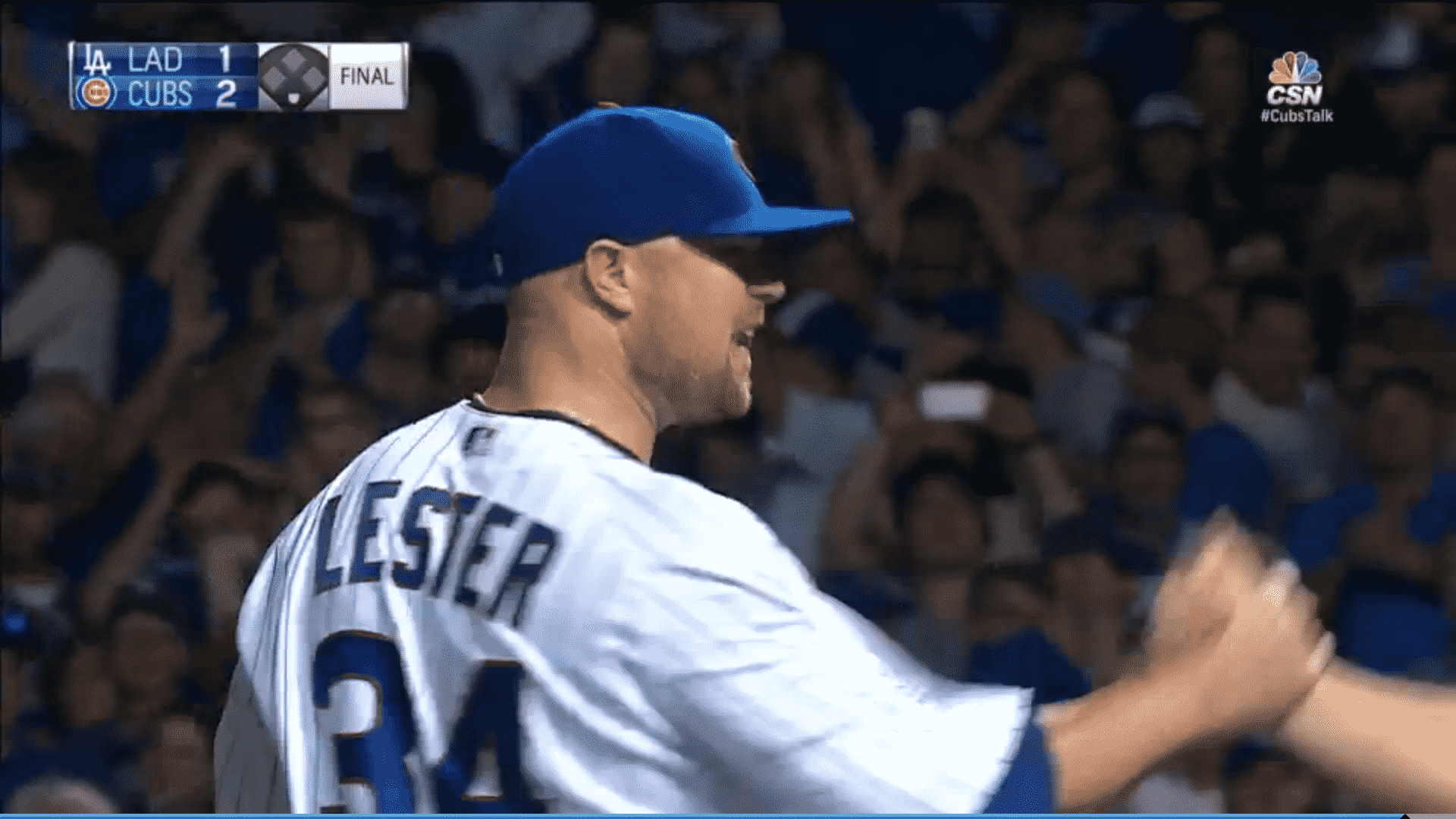 Cubs 2018 ZiPS Projections Pt 2: Lofty Projections for Starters, Bullpen Looks Elite
ZiPS loves the Cubs' core of position players, but the computers are confident in the 2016 World Series champ's pitchers, too.
There's been concern about the starting rotation going into next year, or at least that's what my Twitter timeline tells me. Yet the projections are led by Jose Quintana (4.5 WAR), Jon Lester (3.5), and Kyle Hendricks (3.2). A very good top of the rotation, indeed, and supported by an even better bullpen, consisting of six pitchers with ERA- projections of 82 or lower.
Let's start with the starters, namely Quintana, who ZiPS believes will keep doing his thing. The Colombian lefty is projected for a 3.13 ERA, which would be the best of his career, and 3.19 FIP that's significantly lower than his career average. Hey, Q's career sort of looks like Andy Pettitte's. ZiPS agrees.
Theo Epstein has actually compared Pettitte to another Cubs lefty, and I don't mean Mike Montgomery. Lester is expected to post a 3.54 ERA and 3.69 FIP (nice), both of which are very similar to what Hendricks (3.48 ERA, 3.78 FIP) is in line for. Oh, and those player comps are real doozies for these two. Lester is linked to Hall of Famer (I repeat, Hall of Famer) Tom Glavine, while Hendricks receives a comp of Tim Hudson. Wow.
Let's dial down the sensational tone for a second and talk about two disappointing projections: Tyler Chatwood and Montgomery. Chatwood's Colorado numbers are undoubtedly influencing his ZiPS projections, as he's looking at a 4.24 ERA/4.34 FIP in 143 innings. Then again that FIP is actually right around league average in today's launchpad environment, and the Cubs did pay him to essentially pitch just like his ZiPS projections. Still, I and many wouldn't be surprised to see Chatwood surpass those predictions.
Montgomery isn't projected favorably either, coming in at a 4.11 ERA/4.43 FIP in 116 innings, which would be a huge downgrade from the 3.38 ERA he put up last year in 130.2 innings. ZiPS thinks Monty's 0.61 HR/9 last year was unsustainable and believes it will shoot back up to around 1.0 per game next year.
Imagine for a second that Jake Arrieta does come back to the Cubs. ZiPS actually doesn't think too highly of the Cubs legend, despite Scott Boras's asking price suggesting he's an ace. Arrieta's predicted FIP is relatively low at 3.94 and his 3.67 ERA is slightly better. It's not as if these predictions are unfathomable, since the former(?) Cub had a 3.53 ERA and 4.16 FIP last season. But if the Cubs are paying $25 million a year for the next four seasons for these numbers, maybe the risk is just too much.
Arrieta or no, the Cubs might not yet be done adding to their starting staff, so things could change here in the near future. They're probably done constructing their bullpen, though, and wow, these relief projections are lovely…
Six Cubs relievers have ERA- projections under 82: Justin Wilson (70), Brandon Morrow (72), Carl Edwards Jr (72), Pedro Strop (76), Steve Cishek (76), and Brian Duensing (81). Even Dillon Maples' ERA- is projected to be an encouraging 94.
But can we talk about Wilson for a moment? After all, ZiPS thinks he's the best Cubs reliever among a sturdy crew. My boss and the man who deals with editing my terrific posts, Evan Altman, discussed Wilson's potential rebound in great detail recently. It is a must read and will get me bonus points if you click on the link. The Cubs Insider EIC went as far to say that if Wilson can be the man ZiPS projects him to be, this Cubs bullpen has a good chance at being the best in baseball. He's not wrong!
What I also find intriguing about the bullpen projections is that Edwards is pegged for an excruciatingly high 5.7 BB/9, even though the computer still thinks he can have a 3.12 ERA in spite of so many walks. That's probably because ZiPS also forecasts that he will strike out almost 14 batters per nine innings — a K/9 that would be among the best in all of baseball.
Morrow, the presumed closer, isn't being penalized for his gap years and down seasons, coming in hot with a solid 3.14 ERA in 51.2 innings. Very similar numbers to Edwards, actually. Then there's Strop and Cishek setting the table for the aforementioned relievers with 3.33 ERA marks of their own.
What this is all suggesting is that the Cubs could have the best bullpen not just in the division or the league, but in MLB overall. Cool. And the top three Cubs starters are being compared to some of the better pitchers in the last generation. Super cool.
You can check out the full tables below and read more commentary on the complete projections on FanGraph's page here.