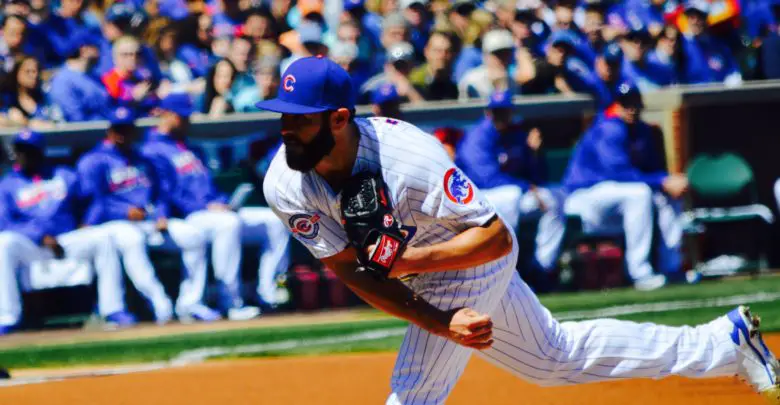 Jake Arrieta's Market Seems to Have Vanished
Regardless of whether you feel Yu Darvish or Jake Arrieta is the best free agent pitcher out there, I think we can all agree that the latter has not gotten nearly the publicity as the winter drags on. Like, it's legit getting weird as hell when it comes to reports on Arrieta's market. Which is to say that said market has disappeared like a fart in the wind.
You can take that as a reference to the malodorousness of Scott Boras's tactics if you so choose (it's not), but the fact remains that there don't seem to be any serious suitors for the 2015 Cy Young winner. So barren are his prospects that Jon Morosi's latest update includes only the Giants and Brewers, neither of which appears engaged in serious pursuit. Even calling the interest tepid might be overstating it.
Morosi notes that the Giants are more likely to pursue lesser pitchers at lower costs, while confirming that a trade makes more sense for the Brewers. Then again, as is noted in that linked piece, Milwaukee has more than enough room to bring on two or three big free agents without bumping up against the CBT threshold.
It appears at this point that Arrieta may have fallen into a sizable doughnut hole in the market (which is like a wormhole surrounded by fried dough, and not a delicious ball of said breakfast confection). What I mean is that he's being perceived as a clear No. 2 behind Darvish, after which the drop in cost to the next tier of Alex Cobb and Lance Lynn is significant enough to account for the attendant decrease in production. That's an oversimplification of things, but I think it's a pretty accurate statement as long as we're standing far enough away to disregard the minutia.
Despite the seeming lack of activity or information of late, it's pretty obvious that competition for Arrieta will heat up as soon as Darvish is safely tucked away on someone's roster. Or at least that's what I'd have to imagine. Exactly how that will shake down and whether or how far Arrieta will have to come off his initial contract asks is going to be quite interesting.
It's hard to see the Cubs engineering a reunion no matter how things unfold, but nothing's impossible at this point.