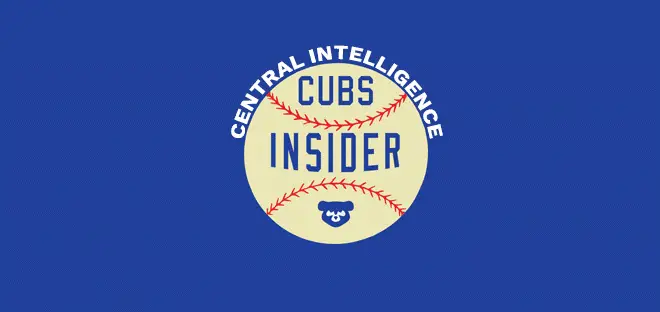 NL Central Intelligence: How Has Baseball's Most Awesome Division Fared This Offseason?
The recently completed Winter Meetings just wrapped up were, to put it lightly, pretty uneventful. The one big trade feel short of being called a blockbuster and there were no game-changing signings. Despite all that, there has still been action in the NL Central, so let's take a look at what has gone down
Chicago Cubs
Theo Epstein made it known that his first priority in the offseason was to shore up his pitching staff. He got that started by inking Tyler Chatwood to an oddly controversial three year, $38 million contract.
The Cubs didn't stop there though, as they added some bullpen additions as well. Brandon Morrow and Steve Cishek both agreed to two-year contracts. The Cubs are currently monitoring the Wade Davis situation.
Hector Rondon was non-tendered, making him a free agent. He landed with the Astros on a two-year contract.
How about this? A report out of Japan says the Cubs are a "dominant candidate" for Yu Darvish. Bruce Levine confirmed the report in a tweet on Saturday.
St. Louis Cardinals
The Cardinals also did some minor bullpen tweaking, adding Luke Gregerson on a two-year deal (must be a theme with these relievers, or something).
St. Louis made a big splash in the trade market during the Winter Meetings, acquiring Marcell Ozuna from the Marlins for a few bags of baseballs and a pack of Swedish Fish. Okay, it was actually Magneuris Sierra, Sandy Alcantara, and two other prospects. The fact that they make the trade without Alex Reyes or Jack Flaherty really is something. Truly a salary dump by Miami.
Ozuna was a fallback option after Giancarlo Stanton refused to waive his no-trade clause. Cubs fans breathe a collective sigh of relief.
The Cardinals may not be done, as they are rumored to be in on the Manny Machado sweepstakes, should the Orioles decide to part ways with him. As of last report, they had not submitted a formal offer.
Milwaukee Brewers
For a team that won 86 games, the Brewers sure aren't doing much to take that next step. They have been oddly silent during the entire offseason, though they have reunited with Yovani Gallardo.
There have been rumblings of a few things with Milwaukee, as they were reportedly fielding offers for Domingo Santana and have been considered a dark horse for Chris Archer, who has now been on the trade block for approximately 17 years.
The Brewers being so silent is surprising to many, given the fact that Jimmy Nelson will miss most, if not all of 2018 after a surgery.
Pittsburgh Pirates
 All smoke, no fire with the Pirates so far. They normally make a few cheap, under-the-radar signings, but there hasn't been any of that yet.
It appears the Pirates may be going full rebuild, as talks with the Yankees involving Gerrit Cole seem to be ongoing. The Bucs have reportedly asked for Clint Frazier or Gleyber Torres. That's…not gonna happen.
There were rumblings during the meetings that the Indians and Pirates were talking about a trade for Josh Harrison. That makes sense for the Indians, as he can play anywhere on the diamond and Cleveland could use both an outfield and a reliable right-handed bat. And Pittsburgh's AAA team is the Indianapolis Indians, so it'd be a natural transition for Harrison.
Cincinnati Reds
After the Giants went all-in on Stanton and missed, they wanted Billy Hamilton and couldn't come to an agreement. Speaking as a baseball fan, losing Hamilton from the Central would be devastating because he is such a fun player to watch.
The Reds have a hole to fill on the infield after Zack Cozart inked a deal with the Angels for three years, $38 million.
Cincy had a big presentation all lined up for Japanese sensation Shohei Ohtani, only to be informed they were out of the running. Ohtani's destination? The Angels. He and Cozart probably colluded.
The only move the Reds have made so far this winter is the signing of Kevin Quackenbush to a minor league deal. Yes, that's a real name.