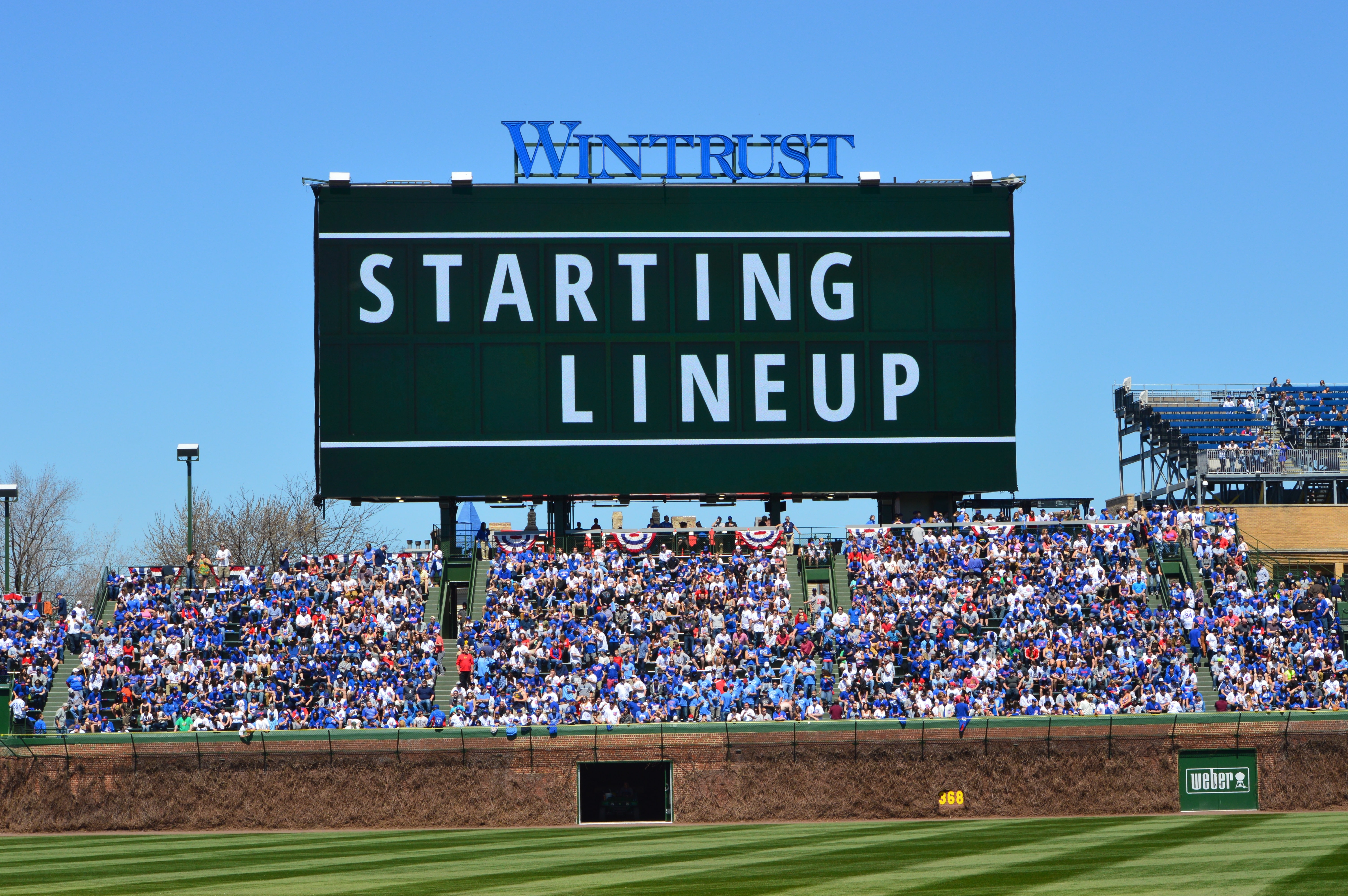 Chicago Cubs Lineup: Joe Goes with Familiar Lineup, Zobrist in for Jay, Quintana Takes the Hill
The old adage goes 'If it ain't broke, don't fix it'. And while it's safe to say it's not completely fixed yet, with all the offense for the Cubs in game four coming via the long ball, a win is the salve this team needed and got on Wednesday.
All that is a long-winded way of saying the Cubs are rolling out a lineup for tonight's game against the Dodgers that's the same as last night, save for Ben Zobrist playing right field and batting 8th in the order in lieu of Jon Jay. That's driven by the fact that lefty Clayton Kershaw is on the hill tonight for the Dodgers and clearly Zobrist is a better option batting from the right side of the plate.
Jose Quintana is back on the bump trying to send the series back to LA. He was solid in Game 1, giving the Cubs five innings and limiting the Dodgers to two runs before the bullpen gave the game away. This series has been all about the home run, with 11 dingers accounting for 16 of the 24 runs scored.
There's really no need to give you a breakdown on Clayton Kershaw, is there? He's one of the best pitchers in baseball and he's got nasty stuff. The Cubs will not beat him if they hit the way they have been over the last few games.
The simple fact is that the Cubs are going to have to start scoring without hitting the ball over the fence (though I won't be mad if they get dinger-happy). Doing so against Kershaw is a tall order, but it's one they've filled in the past. Heck, they hit him pretty well in Game 1. Perhaps last night's win gave them the boost they needed to wake them from their offensive slumber.
First pitch is set for 7pm CT and can be see on TBS, which is roughly 20 seconds behind the beat writers on Twitter.
Here is tonight's #Cubs lineup.

NLCS Game 5 preview: https://t.co/iReetvnkgl pic.twitter.com/ho2MCowtqN

— Chicago Cubs (@Cubs) October 19, 2017