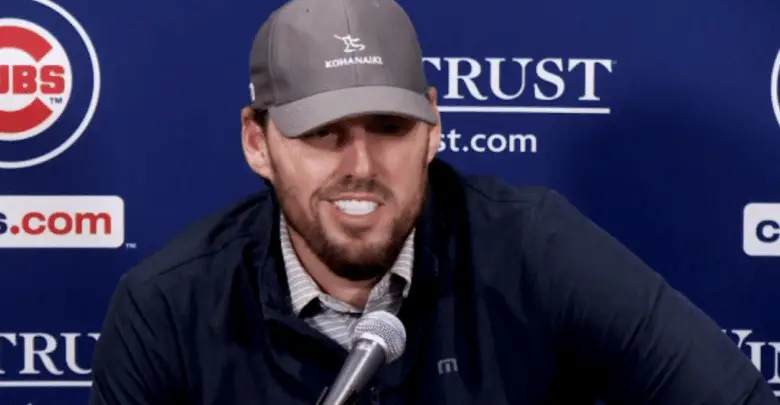 The Rundown: Lackey Actually Looks Good, Offense Sucks, Lemonade Stand
I've been right at the front of the "John Lackey is getting better results than his actual performance indicates" train, but the grizzled pitcher has looked much better of late. His appearance and disposition reminiscent of the rampaging feral boars that terrorize parts of his home state, Lackey is coarse and mean and anything but subtle. He's also a critter more than a few fans have wanted to rid from their property.
Thing is, the leathery sumbitch just keeps heading out to the bump every five games and he keeps winning. Well, for the most part. The Cubs have lost two of the last three games Lackey has started, but they'd won the previous eight in a row. And he's gone 7 innings in each of his last two starts, which is notable because he'd only gone that deep twice in 25 prior outings.
Had you asked me three batters into the game whether Lack would have made it that far, I'd have said there's no way in hell. Eric Thames led off with a deep double to left and Ryan Braun mashed a homer to dead center to give the Brewers all the offense they'd need. But when even two of the Brewers' outs in that opening frame were hard-hit balls, it felt as though we were in for an explosion.
Instead, Lackey settled in and only allowed two more hits (both singles) the rest of the game. And what's even more impressive is the way he got the next 18 outs, generating six via the groundball and nine via strikeout. Only two of his K's were scrawled backwards as he generated a great deal of swings and misses with both the fastball and slider, the latter of which he actually threw more than the former.
In fact, only his last start of the first half against the Rays on July 5 saw Lackey throw fewer fastballs and more sliders (on a percentage basis). All of his pitches had nice life and his velocity numbers were above his season averages, a great sign in terms of his overall health and stamina.
"I felt really good tonight," Lackey said after the game. "Really, with the week off, I was almost a little too strong in the 1st inning. I was…threw too many fastballs up in the zone, but my arm was feeling great physically. And then once I settled in and started using everything after that, things started rolling pretty good."
This may sound like heresy given what I've said more than once this season, but I'm starting to feel like having Lackey on the playoff roster (as long as the Cubs can hold on down the stretch) is not a bad thing. I'm not really sure how that would work and whether you set him up as a piggyback starter or something, if he'd even be down with that, but the guy looks as good as he has all season and he's a known commodity.
No O
Outside of their 8-2 win over the Pirates in Thursday's series finale, the Cubs' bats have gone ice cold. As in five runs in the five surrounding games, including two shutouts and two in which they recorded a single tally. I'm not going to break that down or dig into the reasons behind it because the reasons are that the Cubs aren't stringing hits together.
They would do well to try not to suck moving forward. That is all.
More news and notes
The second annual Brave for Benjamin Lemonade Stand will be held to raise money for the Anthony Rizzo Family Foundation this Sunday, September 10 from 10:00 a.m. – 2:00 p.m. CT. Lemonade and baked goods will be available for purchase, and Heartland Blood Centers will be onsite facilitating a blood drive. The event is being held at Benjamin Franklin Elementary School: 350 Bryant Ave, Glen Ellyn, IL
The Brewers have designated former Cub Aaron Brooks to AAA.
The White Sox have shut down Carlos Rodon for the season with inflammation in his shoulder.
Mark will undergo forearm surgery Tuesday to alleviate chronic compartment syndrome in his pronator muscle.