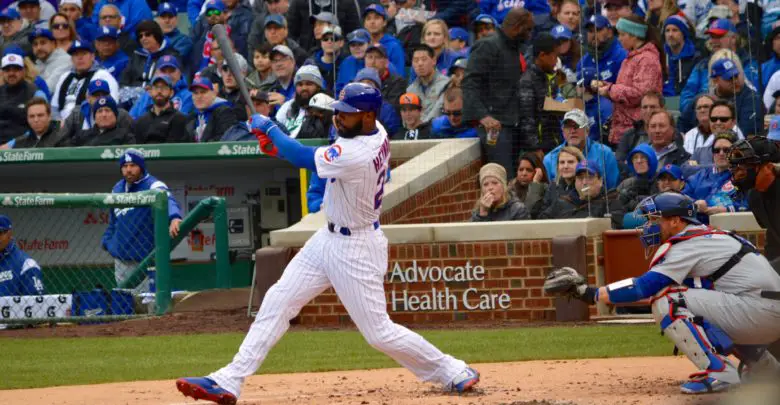 Pitchers Have Adapted to Jason Heyward Again
Brace yourself for a major truth-bomb: Jason Heyward is having another underwhelming offensive season. Going into Wednesday's game against the Pirates, the stellar defensive outfielder is batting .259 with nine homers and a .304 wOBA.
Last year, in which Heyward totaled an even worse .282 wOBA, pitchers attacked the lefty with bundles of hard stuff inside. And that strategy worked, as he produced 8.7 fewer runs than an average hitter against fastballs.
Heyward isn't struggling to hit fastballs anymore, which is actually encouraging. Except pitchers aren't throwing as many of them to the 28-year-old anymore, as illustrated in the below graph. Instead, they are throwing more breaking and offspeed pitches while throwing ~5 percent less hard stuff.
Heyward is on pace to tally just a few decimals above 1 WAR by the end of this season. In almost three times fewer plate appearances, Tommy La Stella has produced the same 0.8 WAR as the Cubs starting right fielder.
We certainly know Heyward's defense is special and we know he's capable of quality offensive years as well, but Theo and Co.'s major signee from a couple offseasons ago hasn't married offense with defense. While he's adapted to fastballs, that hasn't been enough.