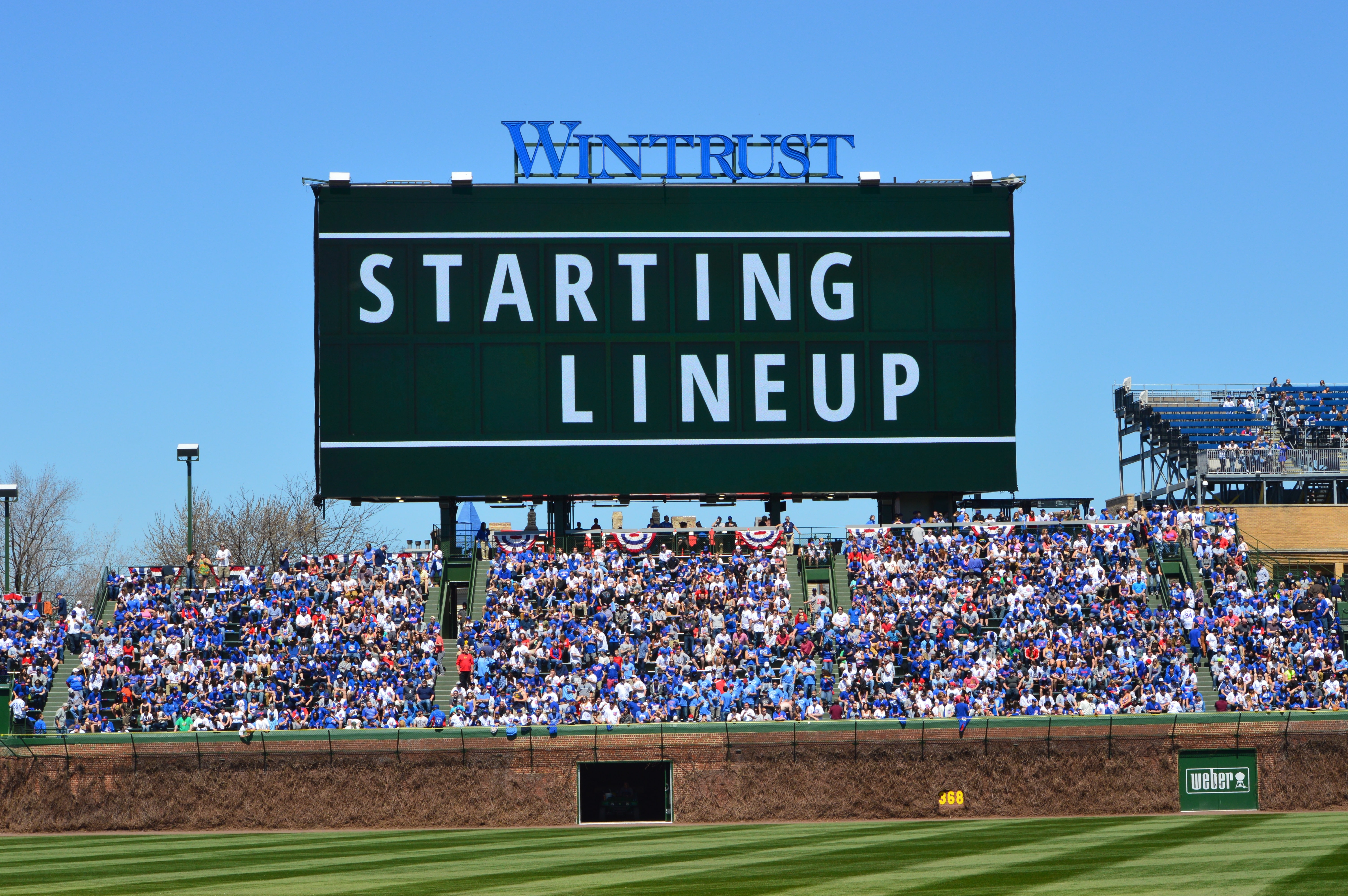 Chicago Cubs Lineup: Zo Leads Off, Kris Bryant Returns to Lay Siege to Romano Empire
As with previous injury scares, Kris Bryant has bounced back quickly. He took a Drew Storen fastball off the hand late in the first game of the series but is right back in the lineup for the finale. He'll bat behind Ben Zobrist, who's hitting leadoff for only the third time in 12 starts, and Kyle Schwarber.
Anthony Rizzo cleans up while Ian Happ bats fifth and mans center. Javy Baez moves up to the sixth spot in the order with Jason Heyward, who is on a bit of a singles tear, batting seventh and playing right. New acquisition Rene Rivera will catch and bat eighth.
Jake Arrieta has been rull, rull good since July, posting a 2.03 ERA (3.64 FIP) with 48 strikeouts and 16 walks over 57.2 innings. Some of the disparity in the ERA and FIP numbers can be attributed to him allowing more balls to be put in play, but it's how he's giving up that contact that has been key.
While Arrieta is striking out nearly two fewer batters per nine innings than he was through June, he's walking fewer as well. He's also generating way more ground balls and hard contact, which has led to a drastic reduction in BABIP. Through 16 starts, batters averaged .318 on balls in play against Arrieta. Through the last nine starts: .218.
That latter number is unsustainably low, but the overall results he's getting are not. Arrieta has turned to the sinker more than ever before, using it to get ground-ball contact and also to remain comfortable in his mechanics. He has mixed in the cutter, curve, and change to varying degrees as well — actually leaning on his ancillaries more from late July to mid-August — but he hasn't been forcing them when the feel isn't there.
By going with what is working for him in the moment, Arrieta has been able to work more in the zone while still avoiding the big hits and innings that had plagued him in the first half. And if he can just come close to replicating the .492 OPS to which he's held Reds hitters over nine previous starts against them, the Cubs should head to Philly with a six-game win streak intact.
Hearing the name Sal Romano makes me think of a guy in his 50's, but the Reds rookie starter is a fair bit younger than that. The 23-year-old righty is making his 10th start as part of a new wave of players Cincinnati is hoping will eventually lead them back out of the Central cellar. Some of his early results have provided plenty of cause for optimism, though he's displayed all the inconsistency you'd expect of his youth.
Romano's fastball sits 95-96 and he'll throw it about two-thirds of the time, offsetting it with a power slider that is sometimes classified as a curve because it has more 12-6 than sweeping break. He also has a hard change that works around 90 and tends to result in a lot of flies due to staying a little higher than you see with more typical offspeed pitches.
He's clearly had a lot of trouble locating the fastball, which is all over the zone to hitters on both sides of the plate. And with an 88 percent contact rate and 1.025 OPS against his primary offering, it's obvious he's not fooling too many with it. Romano appears to be comfortable going to slider against both lefties and righties, using it to generate a 17.2 percent swinging-strike rate.
Because of its action (again, more drop than sweep), the slide-piece tends to stay over the plate a little more, thus generating a higher percentage of swings than Romano's other pitches. But it also drops out of the zone, which leads to much less contact than on his other offerings. Only three batters have taken the slider for ball four, though 16 have struck out on it.
All of the home runs Romano has allowed have come against the fastball, and it's that pitch the Cubs will need to be ready for. They should also expect him to work in the zone more than what his 4.24 BB/9 indicates, seeing as how he's walked only five men in the last 24 innings (1.88 BB/9). He's only struck out 14 (5.25 K/) in that same time, so we're probably looking at a lot of contact this evening.
CSN Chicago will have the broadcast at 6:10 CT as the Cubs look to log their second straight sweep.
Here is tonight's #Cubs lineup for the finale against the #Reds.

Game preview: https://t.co/5IxVBBm86F pic.twitter.com/Pr1tVBwMGm

— Chicago Cubs (@Cubs) August 24, 2017