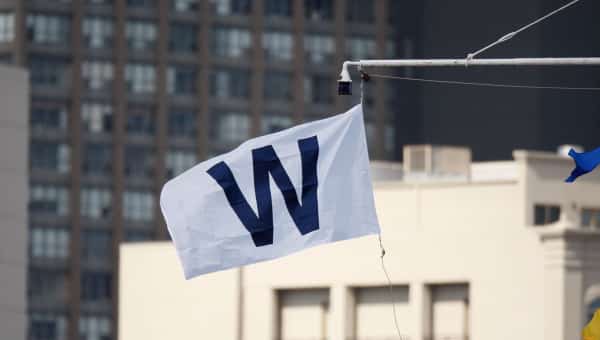 CI Recap (7/27/17) – Cubs 6, White Sox 3: Schwarber Shows off Power, Legs as Cubs Coast
Kyle Schwarber had himself a day, knocking home runs to both left and right and a triple to the opposite field. You read that correctly, folks: Schwarber hit a drive to left-center field that bounced off the wall and allowed him to slide into third base safely. On the whole, War Bear drove in three runs and scored two.
The rest of the offense didn't do a whole lot, with Anthony Rizzo, Willson Contreras, and Albert Almora reaching base via hits. Contreras also walked twice, the only two free passes given by White Sox pitching. Anthony Rizzo started the scoring with a solo shot and Kris Bryant drove in Albert Almora on a sacrifice fly in the top of the 5th.
Jon Lester pitched another gem today, walking only one while striking out four. He did give up two solo home runs like his previous start, but did not allow much traffic other than that in his seven innings of work. Lester's really started the second half of the season off well, quelling any concerns about his start against Pittsburgh.
Carl Edwards Jr. pitched a clean 8th and Koji Uehara allowed a solo shot to Jose Abreu to lead off the 9th, but that was it. It was another comfortable win for the boys in blue.
Stats that Matter
Today marked the 13th consecutive game in which Cubs starters did not allow a 1st-inning run. It's a relief to see because the trend in the first half was troublesome.
Bottom Line
The Cubs leave Chicago with a 1.5 game lead in the NL Central and they go into Milwaukee to face the reeling Brewers for three games. They'll have a shot to extend their division lead further, which I fully expect them to do. So far in the second half of the season, the Cubs have gone 11-2 and currently stand at 54-47.
On Deck
Jose Quintana and Brent Suter square off in a game that will be broadcast on CSN+ with the first pitch scheduled to commence promptly at 7:10 CT.