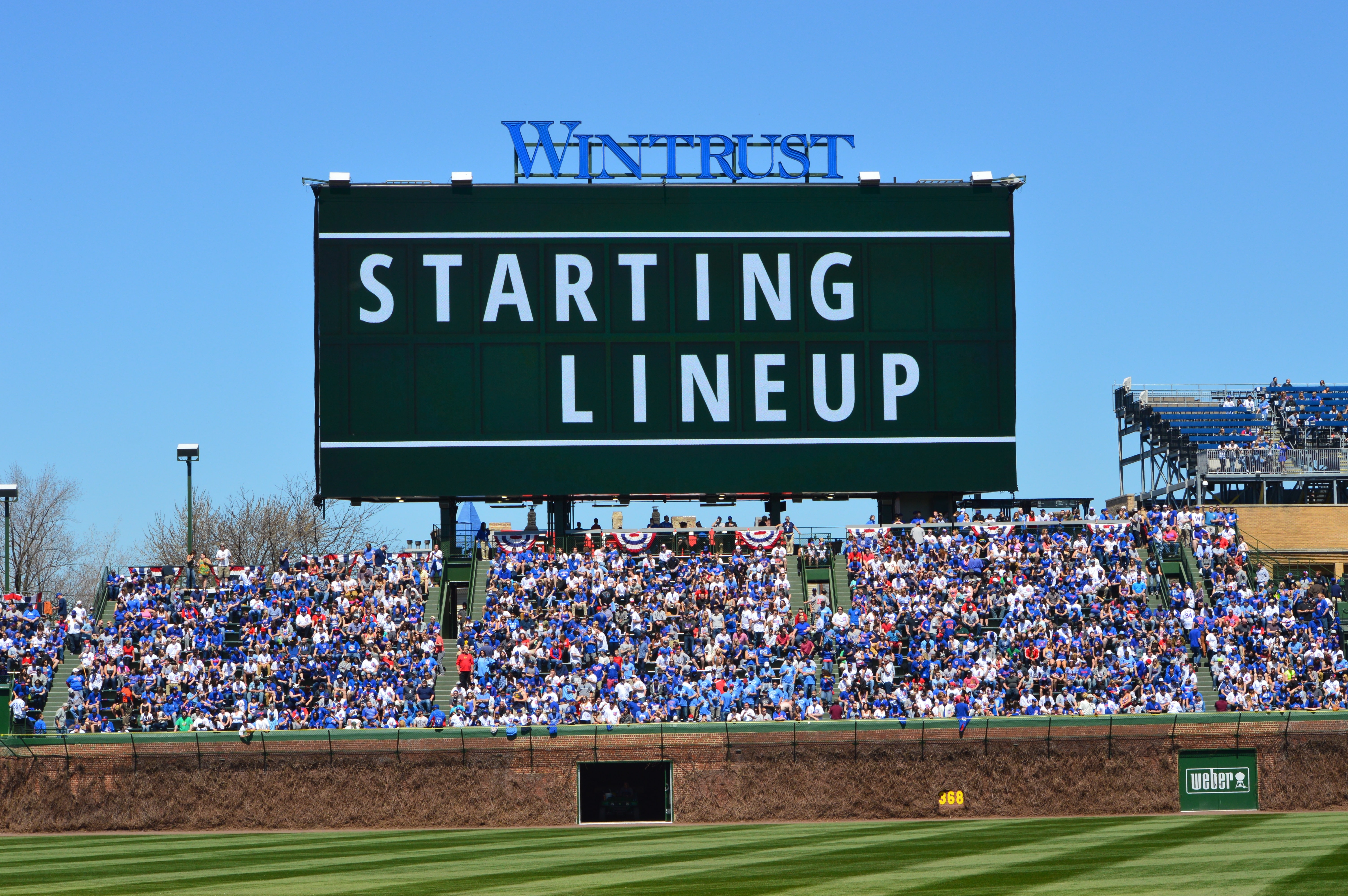 Chicago Cubs Lineup: Familiar Group Backs Quintana's First Start
Remember when you were asking for Joe Maddon to just put out a consistent lineup? Well, health and productivity have served to make that a reality. And in a glorious twist of irony, Jose Quintana will be making his first Cubs start against a guy named Jimenez. Okay, I thought it was funny.
After a day off against a lefty to protect that tender left wrist, Ben Zobrist is back in the leadoff spot, followed by Kris Bryant and Anthony Rizzo. With that three-hit game Saturday, you get the feeling Bryant is ready to really bust out in what will be the most favorable pitching matchup of the weekend. And that's really saying something given the guys the Cubs have faced in the last two games.
Willson Contreras has been on fire over the last month, largely due to a swing change that has him looking like Miguel Cabrera. No, seriously, they look really similar now. He's been great in the cleanup spot, where he'll be batting ahead of Kyle Schwarber, who's DH'ing this afternoon, and Ian Happ in center.
Then you've got Jason Heyward, who has hit for the cycle over the last two games, including the 92nd home run hit on Eutaw Street on Friday night and a triple Saturday. Addison Russell has been raking in Baltimore as well and is really swinging the bat with the authority that has largely been absent this season. Jon Jay is batting ninth and playing left after leading off last night.
Taking the bump for the first time with the real good guys is Jose Quintana, who is sure to be dealing with some adrenaline when he steps out there. It might actually be a little easier for him to be pitching in an AL park and not in front of a home crowd. That will come in his next probable start on Saturday when he'll face the Cardinals. The next start after that? Against the White Sox at G-Rate. Woow.
Let's talk briefly about Ubaldo Jimenez, one-time top-of-the-rotation stud for the Rockies who was never quite the same after the trade that sent him to Cleveland in 2011. He actually pitched really well in 2013, but has only come close to a 4.00 ERA once since then.
The long-limbed righty has worked in both the pen and the rotation for the Orioles and comes into the game with a 6.67 ERA and 5.95 WHIP. He's walking 4.52 men per 9 innings and is allowing 2.04 home runs on that same scale. And that's with a BABIP against of only .272, which tells you that opposing hitters are actually a little unlucky against him. That's not good.
Jimenez does a decent job of getting ground balls with his sinker and he's got a very wide array of pitches at his disposal. He'll use three variations of the fastball, along with a splitter, slider, curve, and change. Not all get much run, but they're in the basket. Working mainly in the 80's, Jimenez isn't a guy who's going to blow anything by Cubs hitters. And with the slider grading out as his only positive pitch, he no longer has the stuff to baffle anyone.
Even if they don't get to him early, Jimenez has very little stamina and absolutely falls apart once he turns a lineup over. And he'll have a hard time the lefties today, given the .279/.379/.662 slash against him. That's a 1.041 OPS if the quick math I just did in my head is correct. And the .425 wOBA lefty batters have compiled is quite choice.
I've got a really good feeling about War Bear and Happ in this one, though anyone in this lineup is capable of going off.
First pitch from Camden Yards is at 12:35 CT and you can catch it on ABC-7 or whatever local affiliate is picking up the broadcast.
José Quintana's #Cubs debut!

Game preview: https://t.co/pyKWzlohUx pic.twitter.com/Buu4tLKwer

— Chicago Cubs (@Cubs) July 16, 2017