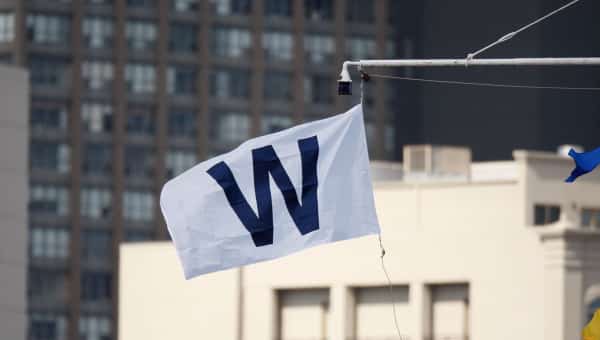 CI Recap (6/24/17) – Cubs 5, Marlins 3: Sir Ian the Wizard Leads Cubs To Win
The young talent came through for the Cubs Saturday afternoon in Miami. What looked like it could have been another loss early on became a relatively stress-free win thanks to Chicago's offense.
Anthony Rizzo got a day off, so Jon Jay hit leadoff. He singled and advanced to second on an error by centerfielder Christian Yelich before Ian Happ then drove him home on a single to right.
Miami answered back immediately in the bottom of the 1st, when Giancarlo Stanton walked and Yelich singled off starter Jon Lester. JT Realmuto then blasted a hanging curve to left for a three-run bomb.
Marlins starter Justin Nicolino maintained the 3-1 lead until the 4th. Addison Russell singled and advanced to second on a bunt by Happ (don't like him bunting there). A single from Javy Baez scored Russell and a double from Albert Almora Jr. plated Baez to tie the game at 3-3.
After his early issues, Lester dominated the Fish. He allowed one baserunner the next five innings, retiring 13 straight at one point. The big lefty would go seven strong on Saturday and induced a ton of ground balls all afternoon.
Russell started another rally with a double in the 6th inning before Happ singled and very smartly advanced to second on a wide throw. Javy smoked a two-run double the other way to put the Cubs up 5-3.
Carl Edwards Jr. handled the 8th inning with ease and Wade Davis got the 1-2-3 save in the 9th.
Stats That Matter
Ian Happ had two more hits and an RBI on Saturday. The rookie super-utilityman has an OPS of .935 in 2017.
Javy Baez came through twice with runners in scoring position. It was especially good to see him reduce his leg kick and big swing with two strikes on the go-ahead double.
Jon Lester pitched an excellent game Saturday: 7 IP, 3 R, 4 H, 4 K, 1 BB. A lot of pitchers would have come apart after a rough 1st, not Lester.
Bottom Line
The Cubs bounced back from an early hole to win the game. The Northsiders find themselves in a good spot to grab control of the division, but can they finally do it this time?
On Deck
The Cubs go for the series win on Sunday. Mike Montgomery looks to build on a good outing his last start against Edinson Volquez at 12:10 CT. The game will be televised on CSN-Chicago