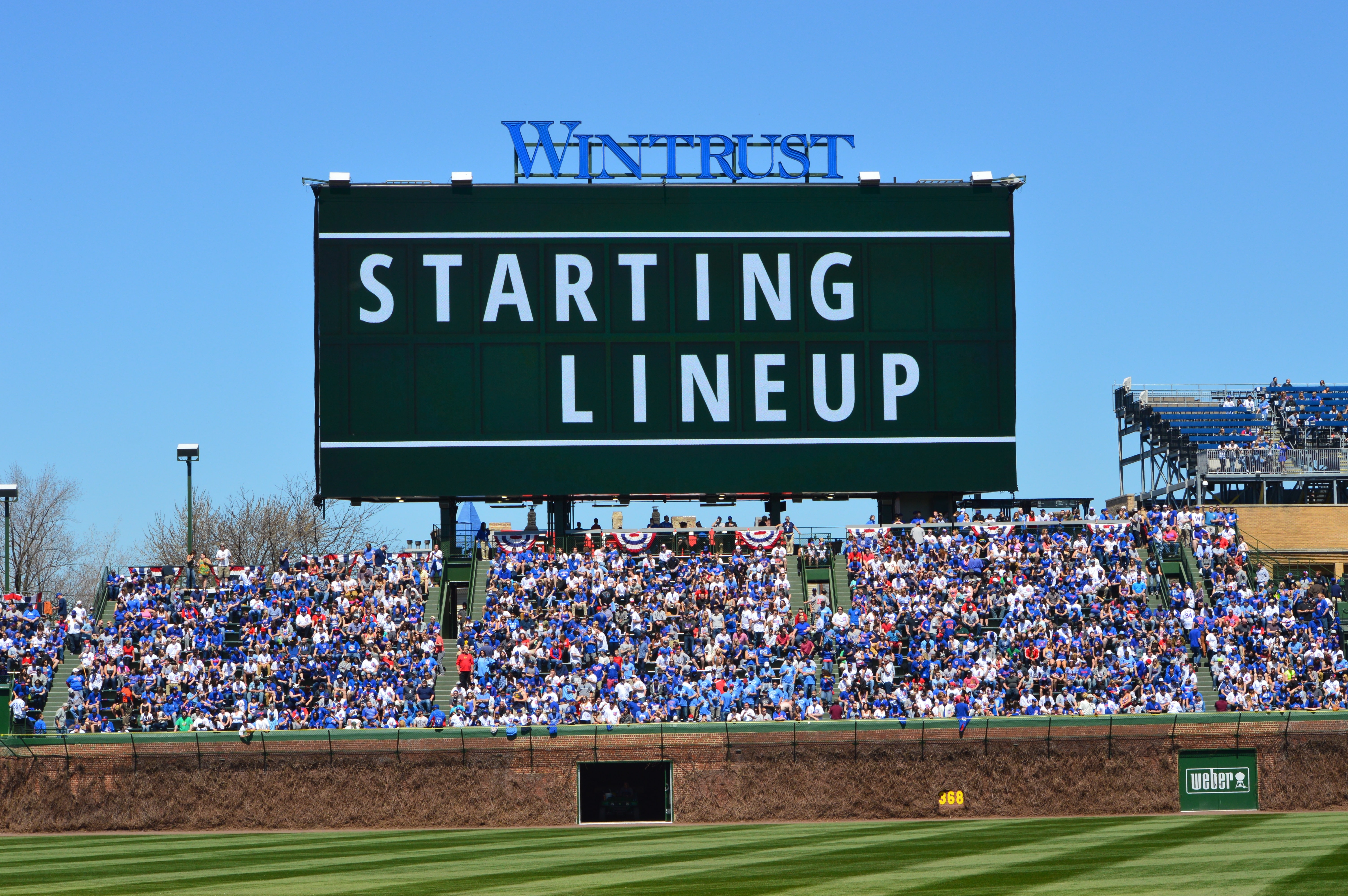 Chicago Cubs Lineup: Jay Leads Off, Bryant Plays First, Javy at Hot Corner to Support Lester
So much for Anthony Rizzo's run at leadoff.
Jon Jay will be getting the offense started this afternoon as Rizzo gets a break from game action. As such, Kris Bryant shifts across the diamond and remains in the second spot. Willson Contreras is back at third in the order and Addison Russell is once again cleaning up with Ian Happ fifth.
I have to say, I really like this setup. When Rizzo returns to the lineup, I'd like to see him inserted into the third spot while WillCo slides down to sixth or hits fifth and pushes Happ down one. Of course, that's all contingent on getting Ben Zobrist back from the DL, which should happen by Monday.
Seeing Happ in there at all, particularly playing second, tells you how much confidence Joe Maddon has in the rookie. We've often seen Javy playing second behind Jon Lester in order to leverage his defense and his tagging skills to help neutralize the running game. But with a lefty on the mound, it makes sense to have Happ and Baez in the order rather than the scuffling, lefty-batting Tommy La Stella.
Albert Almora Jr. and Mark Zagunis round out the order and give the Cubs the most righty-heavy lineup we've seen in quite some time. Other than Jay, every position player will hit from the right side of the plate this afternoon against lefty Justin Nicolino.
The 25-year-old starter debuted with the Marlins in 2015 and has bounced between AAA and the majors over the last three seasons. He has a 5.06 ERA and a 6.64 FIP in four 2017 starts and has not gone beyond the 4th inning his last three times out. Not a big strikeout pitcher, Nicolino works with a fastball, cutter, curve, and change. While the ancillaries are all nice pitches, the ol' number one has cost the Marlins 6.9 runs already this season.
When viewed on a per-100-pitch basis, Nicolino's fastball is one of the eight worst in MLB, though it should be noted that 16 innings don't really offer much to go off of. After an offensive explosion Thursday, the Cubs' bats were having all kinds of technical difficulties Friday night. This matchup should afford them all kinds of opportunities to get right.
The Cubs' pitching has been excellent in Miami over the first two games and Jon Lester will be looking to make it three in a row. His last two starts have been solid, marred only by a pair of home runs allowed to San Diego in his most recent appearance.
You get the feeling with this Marlins lineup that it's only a matter of time before they really start mashing, but if anyone can keep them down it's Lester.
First pitch is set for 3:10 CT and will be carried by ABC-7 (check here for local affiliates) and 670 The Score.
Here is this afternoon's #Cubs lineup.

Game preview: https://t.co/1qLJJICBho pic.twitter.com/n2cBodnoIr

— Chicago Cubs (@Cubs) June 24, 2017