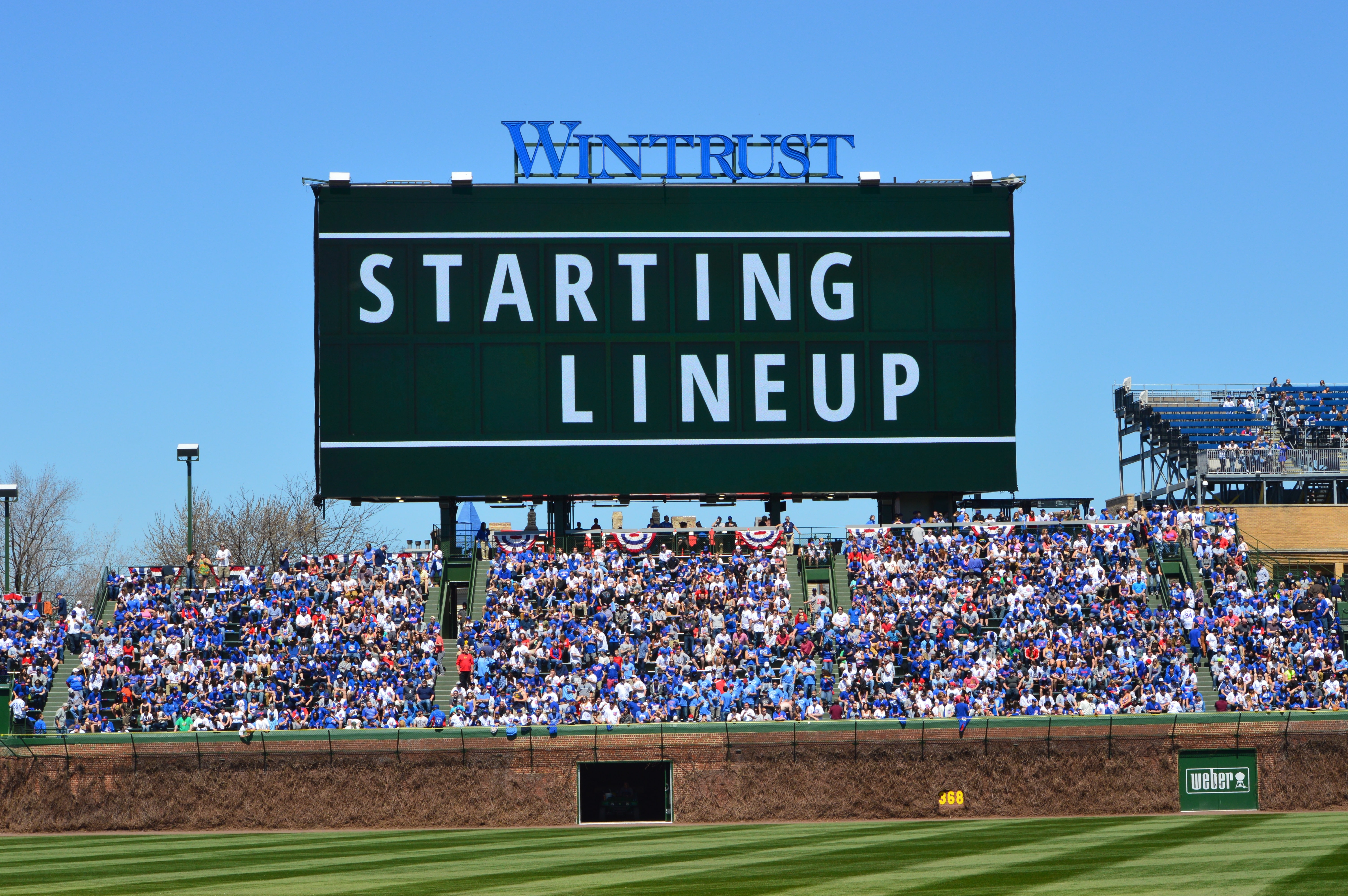 Chicago Cubs Lineup: Rizzo Leads Off, Happ Third, Russell Cleans Up
Fans in Chicago have been pretty saad about the various transactions that have gone down over the last couple days, but at least the Cubs still have a Butler. Not to mention everyone's favorite pitcher, John Lackey. His smiling visage will most certainly be on display as he attempts to put up his second straight quality start when he takes the bump in Miami.
Lackey was responsible for an excellent performance his last time out at Pittsburgh, but the same can't be said for his start against the Marlins a couple weeks ago. He gave up five runs to the Fish in that one, striking out six and walking none. It was part of a six-game stretch in which Lackey gave up 24 earned runs over 33.1 innings (6.48 ERA) and stands as one of an ongoing streak of seven straight starts in which he's allowed at least one homer.
The crusty veteran righty has given up 20 dingers on the season, at least three more than any NL pitcher not named Bronson Arroyo (23). He'll need to avoid making a run to the very top of the list against a lineup that possesses plenty of thunder and that was held pretty much in check last night by Jake Arrieta. That may be a tall task, but it's one that would be helped by the Cubs offense jumping all over their opponent.
They'll do that with Anthony Rizzo once again leading off and Kris Bryant following. Ian Happ moves back up to the upper third of the order, with Addison Russell and Miggy Montero rounding out the top five.
Javy Baez, Albert Almora Jr., and Jon Jay fill things out tonight, providing a nice mix of contact and excitement. I've gotta say, I love seeing both Javy and Almora in there on an everyday basis.
Marlins starter Jose Ureña opposed Lackey in that previous game and looked pretty good doing so. In fact, he's performed admirably since moving into the rotation after making six relief appearances to open the season. The 25-year-old righty showed off a big fastball against the Cubs, averaging 96.8 mph over five innings. That set up a slider that did the most damage on the evening, as well as a changeup that wasn't quite as effective.
That's more or less the story for Ureña on the season as well, so the Cubs are going to need to catch up to the heater and not let him get comfortable. We normally think of guys with big velo as strikeout pitchers, but that's not really the case here. Ureña doesn't miss a lot of bats and he gives up a ton of fly balls (40.4%), which bodes for the Cubs when you consider how they have been swinging lately.
Ureña has been tough on lefties this season, but righties have hit seven of the nine homers he's given up and they have a .366 wOBA against him. Between Bryant and Russell, the middle of the order could have some fun this evening.
First pitch is set for 6:10 CT and WGN will have the broadcast. Here's to hoping they don't have the same ongoing technical difficulties that were painfully evident in CSN Chicago's coverage last night.
Here is tonight's #Cubs lineup in Miami.

Game preview: https://t.co/yKLGISUWaB pic.twitter.com/LoWDTKBj1q

— #VoteKB (@Cubs) June 23, 2017