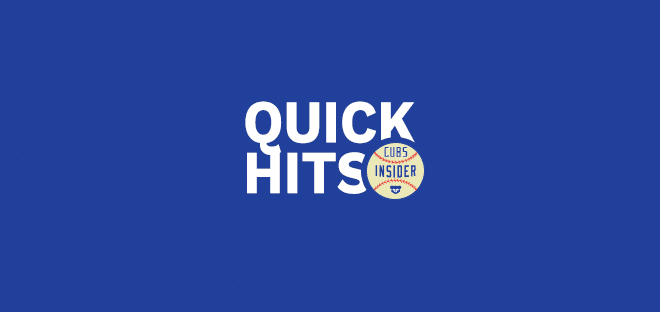 Cubs Quick Hits: Cubs BABIP Ranks in Bottom Third of MLB
The Cubs' .287 BABIP ranks 19th of 30 MLB teams, a sharp drop from the .302 mark (13th in MLB) they put up during last year's World Series run. For what it's worth, .287 would have ranked 28th in 2016.
An number of unquantifiable variables factor into BABIP, so we'll never understand all the reasons why the Cubs truly are hitting like a .287 BABIP team. What we do know, however, is that the defending champs have the eighth-best soft-hit rate (18.3%) in the league, but the fifth-worst hard-hit rate (28.9%). That means the majority of their batted balls have been medium-hit (52.4%), which is second in baseball.
Has this batted-ball spread contributed to the bottom-tier BABIP? Maybe.