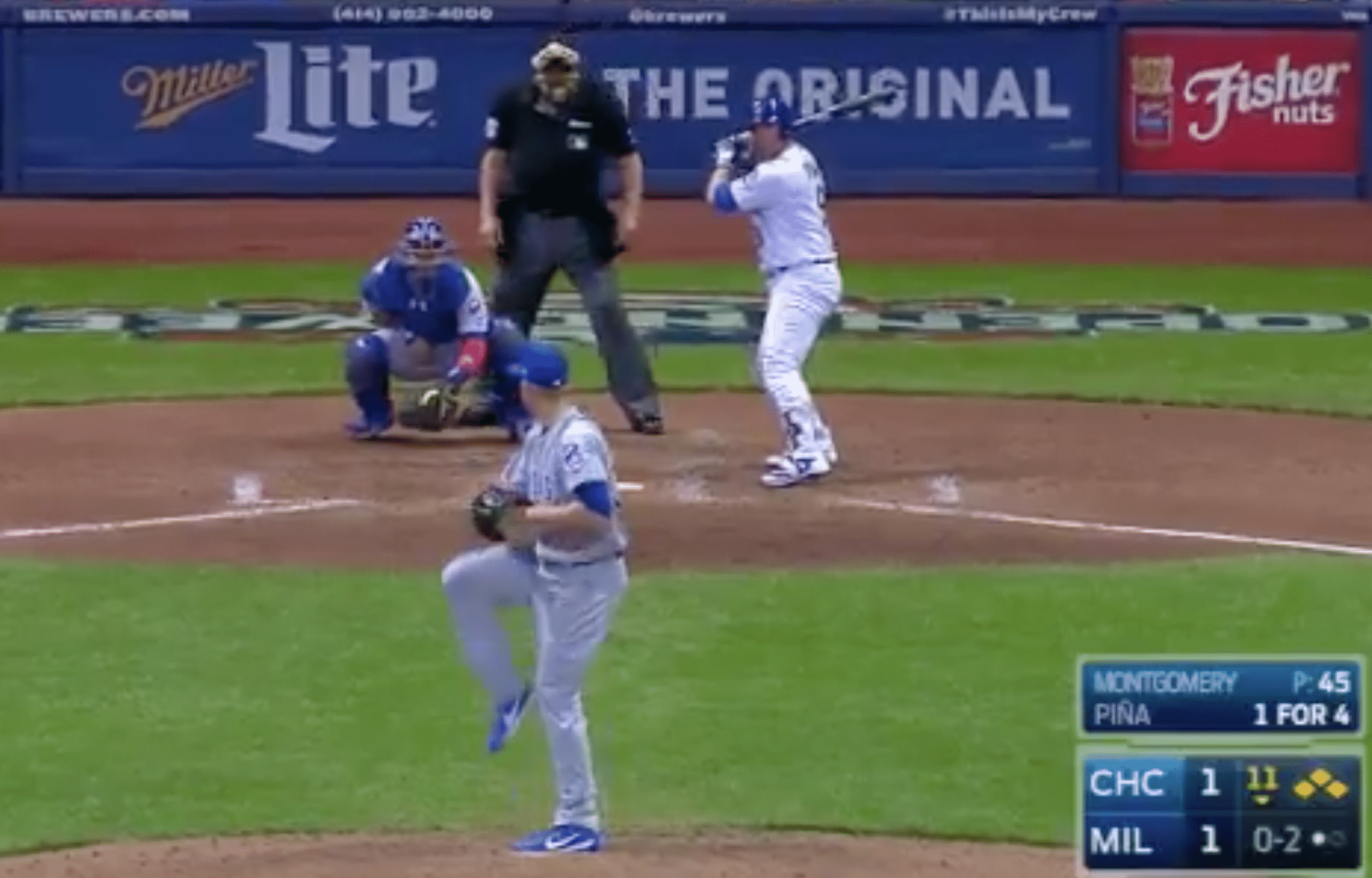 I'm Curious About How Willson Contreras Positions Himself Behind Home Plate
Willson Contreras's "transformation has been night and day," says Jake Arrieta. Not only has Contreras gained the trust of his pitchers, but he ended 2016 with above average catch framing scores across the board. However, there are times when the youthful Cubs catcher jumps to position himself at an extreme angle, somtimes even behind the opposite batter's box.
Jim Deshaies highlighted WillCo's peculiar setup during Friday's broadcast of Cubs/Brewers, suggesting that pitchers might be distracted by the positioning. Moments after JD's comments, Contreras set up behind the opposing batter's box with the bases loaded in the bottom of the 11th inning. That forced him to reach far to his left on a spiked Mike Montgomery pitch that skipped to the backstop and allowed Ryan Braun to scamper home and secure a 2-1 victory.
Now, the jumping around might not be all bad in and of itself. After all, Yadier Molina will also set up behind the dish in areas most catchers' cleats never touch. The Cardinals catcher seems to be doing just fine, though to compare Contreras to the greatest catcher to ever walk the face of the Earth *retches uncontrollably* is a tad heretical.
Baseball is a game of inches and timing, particularly when in comes to pitching. You can't underestimate the value of trust between members of a battery, a symbiotic relationship that can be fragile and difficult to establish. Going forward, then, I'm curious as to whether Mike Borzello, the Cubs' catching instructor, will permit Contreras to position himself at such sharp angles.