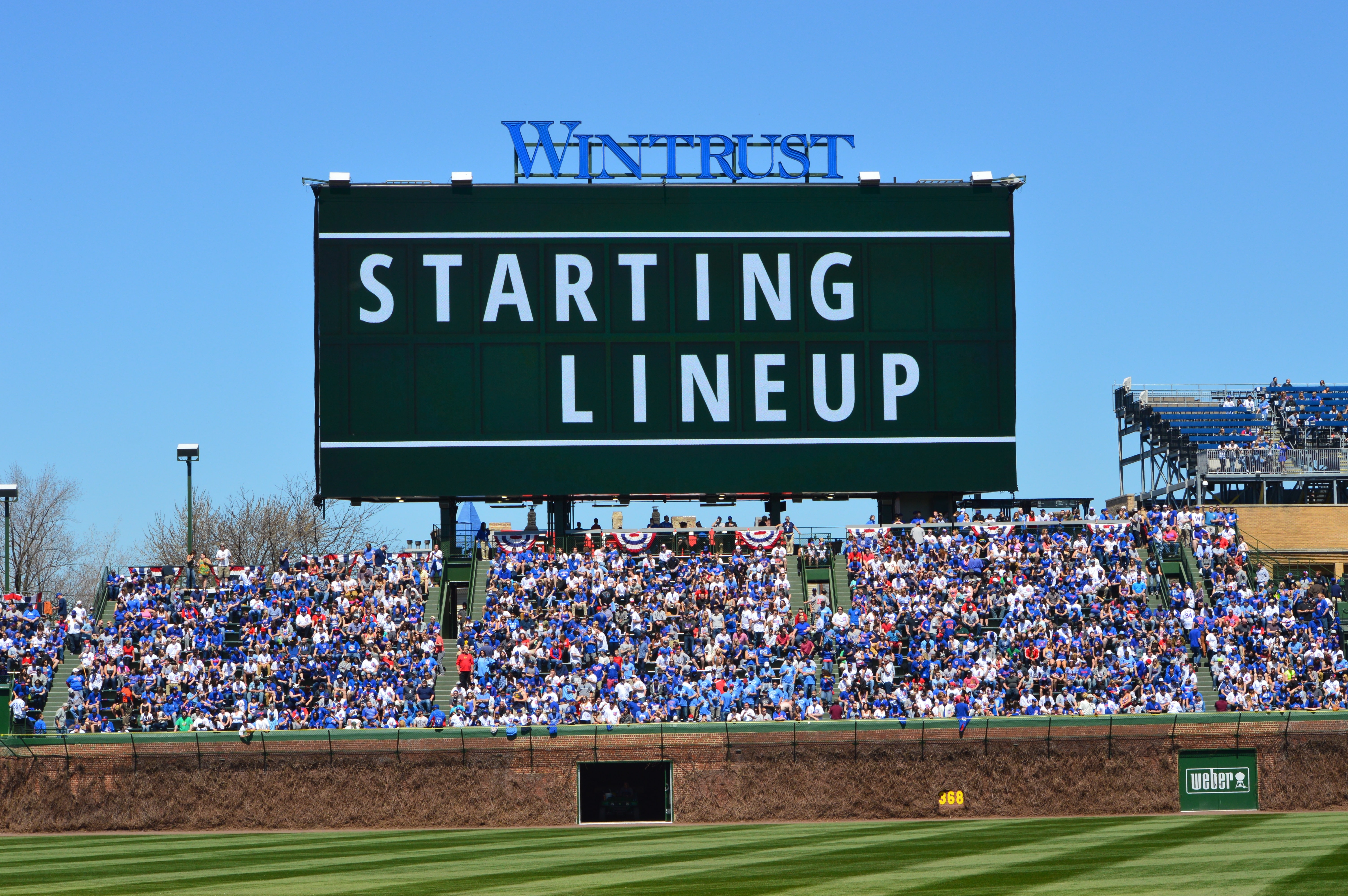 Chicago Cubs Lineup: Blank Slate for Next-to-Last Game in Mesa
I can tell you from ongoing experience that moving sucks. Your stuff is packed up everywhere, you just want to get into the new place, and you forget about all kinds of little details. That's clearly the case for Joe Maddon, who has yet to fill out a lineup card for the Cubs' penultimate game in Mesa.
Fill in the blanks pic.twitter.com/5irHbJZHO0

— Gordon Wittenmyer (@GDubMLB) March 28, 2017
A quick look at what's going on at Sloan Park and you can understand why the skipper might be letting things slip.
https://twitter.com/carriemuskat/status/846738574175170561?refsrc=email&s=11
We'll fill in the actual lineup as it becomes available, but don't expect too much from the starters as the Cubs face Matt Cain and the Giants. Addison Russell will definitely not be playing, sitting with a stiff back that he says feels better but could land him on the DL to open the season. That probably won't be the case, but you never know.
Ben Zobrist, on the other hand, has said that he will be active today after a little over a week on the shelf with a stiff neck. Jake Arrieta is scheduled to be on the mound and will look to provide a follow-up to the 464-foot home run he hit last time out. Other than that, it's anyone's guess.
The Cubs will play the A's tomorrow before heading to Houston for a pair of final tune-ups with the Astros. Then they're off Saturday. Then they're off — but, like, off in terms of starting a race or whatever — Sunday as they open the season in St. Louis.