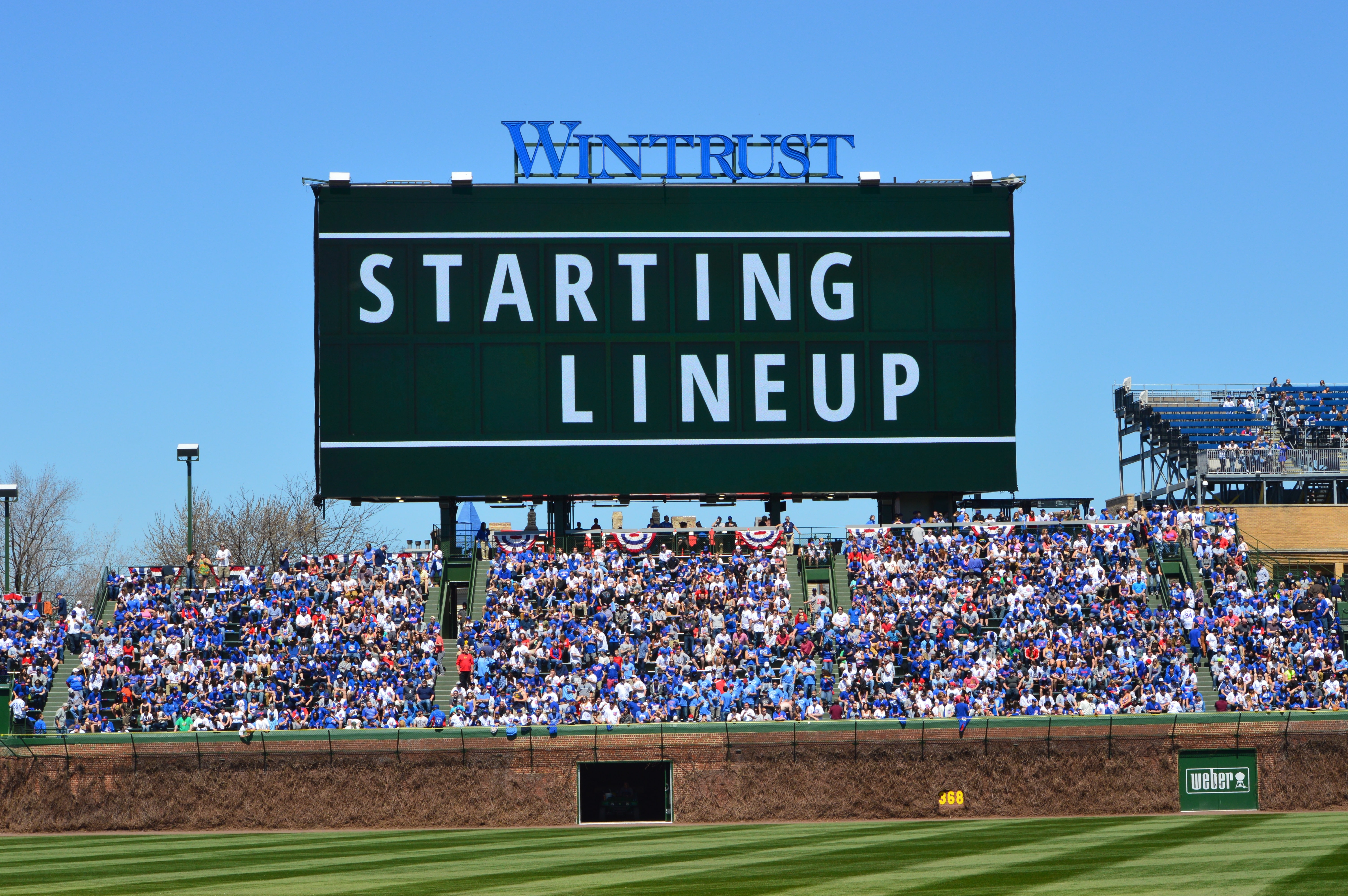 Chicago Cubs Lineup: Javy Baez Leading Off, Addison Russell Batting Cleanup (Updated)
Update: Addison Russell has been scratched from the lineup due to residual soreness from HBP yesterday. According to Sahadev Sharma, the Cubs are saying Russell was hit in "the meaty part of the bend right above the (left) elbow." This isn't anything concerning, just no need to push it at this point. Munenori Kawasaki has been moved from 3B to SS and Chesny Young takes over at the hot corner for today's game.
https://twitter.com/CarrieMuskat/status/838450964034015233
***
One of the coolest things about Spring Training is that we get to watch Joe Maddon tinker with lineups on a daily basis. Sure, most of that involves playing plenty of minor league guys — and we love watching them, don't get me wrong — but it also means we get the fun of seeing Jason Heyward lead off. Or, like today, Javy Baez batting at the top of the order. It also means seeing Addison Russell hitting cleanup.
In a lineup that consists of 3 1/2 regular starters for the Cubs, I'd like to think there are plenty of big league front offices that wouldn't mind sending this group out on the field every day. How's that for perspective?
Jon Lester will be on the mound today for his first outing this Spring as the Cubs play the Texas Rangers at 2:05 PM CST. The game is being broadcast on MLB.TV.
#Cubs lineup vs Rangers: Baez 2B, Almora CF, Contreras C, Russell SS, Candelario 1B, Szczur RF, La Stella DH, Hannemann LF, Kawasaki 3B

— Carrie Muskat (@CarrieMuskat) March 5, 2017
And by the way, you may have noticed we've been getting a lot of our lineups this Spring from Carrie Muskat. As you probably already know, she's the Cubs beat reporter for MLB.com, she does great work and you should definitely follow her on Twitter if you don't already.