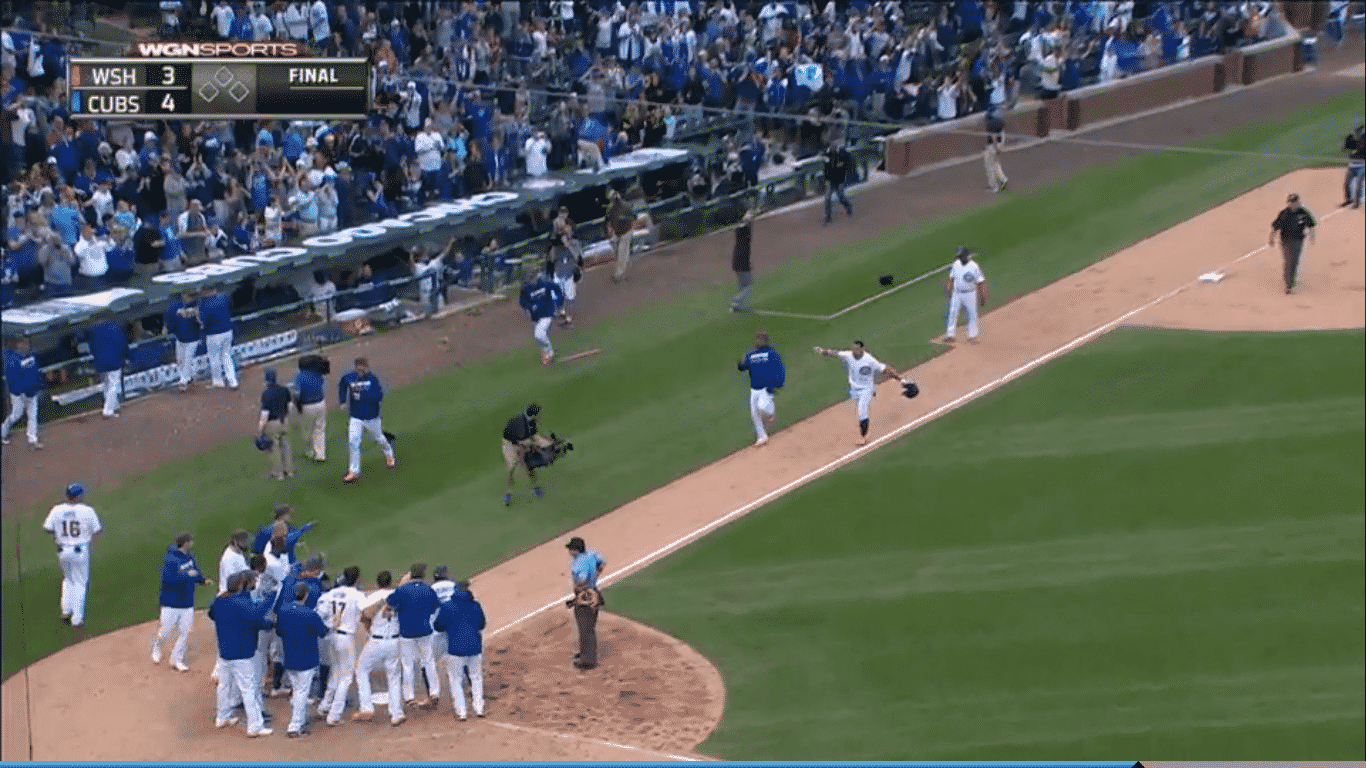 A Trade that Wasn't: Takeaways from Rumored Javy Baez-for-Drew Pomeranz Deal
While it was largely overwhelmed by the actual trade of Dan Vogelbach for Mike Montgomery, Ken Rosenthal made a few ripples when he broke a bit of news regarding a Cubs trade that never was.
Let's get this out of the way early: Rosenthal's report that the Cubs were sniffing around a deal that would have sent Javy Baez to San Diego for then-Padres All-Star lefty Drew Pomeranz was little more than an eye-catching headline to make a point about potential unexpected blockbusters. The rumored trade had all kinds of moving parts and was doomed from the start due to the given clubs' valuations of the players involved.
Pomeranz ended up going to Boston in exchange for highly-touted teen pitching phenom Anderson Espinoza, still only in Class A ball, and that's pretty much the end of the story. Except it's kinda not, at least in terms of what the admittedly sketchy details of the deal tell us about what the Cubs are looking for.
According to Rosenthal:
The Cubs' plan, though, wasn't to keep Pomeranz, who is under club control through 2018. No, the Cubs wanted to spin Pomeranz for a starter who is under even longer team control.

I could not determine the identity of that starter — it was a pitcher whose "name is not out there (publicly), and probably is not going anywhere now," one source said.

In any case, the Cubs balked at the Padres' request of infielder Javier Baez for Pomeranz, believing it too high a price. The second part of the deal — the spinning of Pomeranz for the unidentified starter — would not necessarily have worked, either.
We'd be opening up a whole Pandora's box of worms were we to speculate on who that mystery starter was, so I'll avoid getting too deep into such thoughts. I will, however, dip my toe into the waters to say that some brief rumors this past offseason linked the Cubs to talks with the Indians for Carlos Carrasco (signed through 2018 with team options in '19 and '20) or Danny Salazar (under control through 2020).
Given that the Indians are 6.5 games up in the AL Central, though, neither of those names makes a whole lot of sense. Again, this is speculation on top of rumor with a heaping helping of guesswork thrown in. Dave Cameron has some other names of sought-after pitchers who are controlled beyond 2018, so check that out or feel free to rattle more off at your leisure.
Rather than getting the vapors about a big trade that was never going to materialize, however, I want to look at what some of the (alleged) specifics say about the Cubs' intentions. Rosenthal noted that it means the Padres like Baez — which of course — and that the Cubs are open to adding a front-line starter who's under long-term control — again, duh. But there's more to it than that.
Forget the Padres. The Cubs really, really like Javy Baez. He's come into his own this season after having almost become an afterthought with the promotion of Addison Russell. In fact, it was all but a foregone conclusion that Baez (or perhaps Starlin Castro) was being shipped to San Diego at last year's deadline for Tyson Ross. That obviously never happened and the incomparable Baez has proven to be an indispensable super-utility piece for Joe Maddon.
Whether it's Pomeranz — who has emerged as a potential top-of-the-rotation arm after a full-time move to a starting role and not punching anything (he broke his non-pitching hand in 2013 when he Sean Rodriguezed a chair) — or a pitcher whose name even the great Ken Rosenthal can't suss out, the Cubs aren't willing to part with Baez. Though he hasn't gotten nearly the fanfare afforded to Kyle Schwarber, this tells me the Cubs value Javy just as highly.
This ill-fated deal also tells us that the Cubs are indeed willing to be aggressive, not reckless. They're going to be in the market for pitching, whether that means starters or relievers, but Theo Epstein and Jed Hoyer are serious when they say they're not willing to part with "foundational players." Yes, even if that means missing out on the biggest fish in the free-agent pond. That's something several of us have been saying for a while now, Rosenthal's report just says it in a much more abstract way.
We saw this played out Wednesday as the Cubs swung a deal for a lefty power arm, giving up only a prospect who had no further realistic value to the organization as a player. Given the relatively low acquisition cost, it's reasonable to believe they'll still be active in the market moving forward. There's also the fact that they improved their leverage by acquiring a guy who fills a need/want for them.
Or maybe this whole thing tells us nothing at all and the rumor has no more substance than a fart in the wind.
I don't think for a second that this thing had legs, though I do believe there's enough in the inchoate structure of a deal to tell us what the Cubs are looking to do. Which means they'll probably haul off and do something completely the opposite. Man, this time of the baseball season is fun!
What do you think, though? Are the Cubs after help for the bullpen or the rotation? Or both? Or neither?