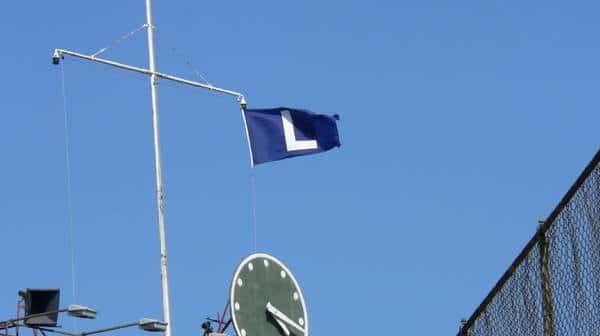 A Tip of the Recap – September 23rd
The Cubs' bats were pretty quiet all night and they lost the final game of the 3-game series with the Brewers by a score of 4-1.
The Good
Kyle Hendricks was actually solid tonight and really deserved a better fate. He went 6 innings and was charged with 3 runs on 4 hits and no walks with 8 Ks. He actually retired the first 14 batters he faced before surrendering an infield single in the 5th that turned into the first run of the game. He gave up 2 straight hits in the 7th and was relieved by Justin Grimm, who allowed both inherited runners to score.
Jorge Soler was pretty much the entire offense tonight for the Cubs, going 2 for 3 including his 10th HR (a solo shot to CF) in the 7th inning. It was his 3rd HR since coming off the DL and it gives the Cubs 9 players with double-digit HRs on the year, which is a franchise record.
That was about it for the good from this game, but you can't win them all and the Cubs ran into Zach Davies when he was having a good night. Just tip your cap and move on to the next one.
The Bad
Justin Grimm looks to really be fighting himself out there lately. He had 3 walks tonight and allowed both inherited runners to score. He has 11 walks in his last 12 appearances and isn't giving up really hard contact, but the lack of command is troubling for sure.
The Cubs only managed 4 hits against the Brewers' staff tonight with 1-4 in the order combining to go 0 for 16 with 3 Ks. There haven't been too many games like this recently, but it was too bad to not sweep the Brewers, especially with the Pirates leading the Rockies in their game.
On Deck
The Cubs have their final day off of the regular season tomorrow, but are back in action on Friday as they welcome the Pirates to town for 3. Game 1 will start at 1:20 PM (CST) on MLB Network and ABC 7 and will feature a great matchup of Jon Lester (10-11, 3.46) for the Cubs against Gerrit Cole (17-8, 2.64) for the Pirates.