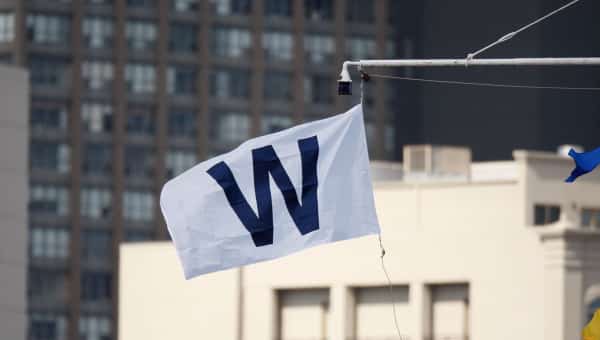 A Tip of the Recap – June 30th
The Cubs didn't score much, but one run was good enough and they won 1-0 over the Mets tonight behind some great pitching from Kyle Hendricks and the pen.
The Good
Hendricks needed a start like this after struggling the past couple times out on the mound. He went 6 sparkling shutout innings and only gave up 3 hits (a double and 2 singles) with 1 walk and 6 Ks. He lowered his ERA to 4.15 from 4.46 and improved to 3-4 on the year.
There wasn't much offensively tonight, as the Cubs managed only 4 hits (1 double and 3 singles), but drew 5 walks as a team (2 each by Castro and Bryant). Bryant also added a single to make it 3 times on base for him. He scored the only run of the game on a clutch two-out double by Szczur in the 6th (3rd double and 8th RBI).
Rondon, Strop and Motte closed down the Mets the rest of the way and each threw a perfect inning of relief with a strikeout. It was Motte's 3rd save and he looks great in this role, but so does Rondon most of the time. It is good to have options and I like how Maddon has rotated the chances.
The Bad
Nothing bad about a 1-0 victory. The 5 game losing streak is over and hopefully the Cubs can run off a few wins here leading into the All-Star break. Jon Niese looked decent tonight for the Mets (though he had 4 walks), but whether he remains a trade target is unknown. I for one would like the Cubs to aim a bit higher.
On Deck
Game 2 will be tomorrow night at 6:10 PM (CST) on WGN in the Chicagoland area. Jon Lester (4-6, 4.03) will get the ball and he, like Hendricks, could use a good start. The Mets will counter with Bartolo Colon (9-6, 4.89) and his ABs are must see TV, so there is that to look forward to.