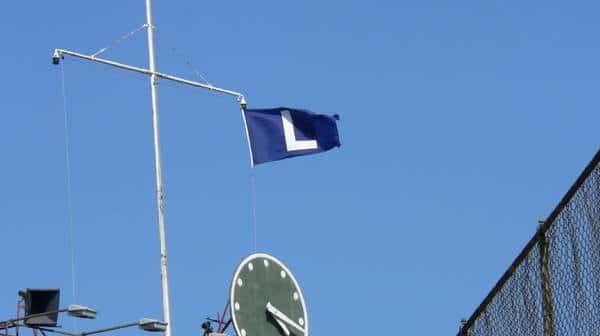 A Tip of the Recap – May 19th
The Cubs gave away the game to the Padres and lost by a score of 4-3 last night.
The Good
Dexter Fowler and Chris Coghlan provided the punch for the offense last night. Fowler hit his 4th HR in the 3rd and Coghlan hit his 5th in the 3rd inning then hit his 6th in the 9th off of Craig Kimbrel.
Unfortunately though, all 3 HRs were of the solo variety and it wasn't enough after all the errors the Cubs made later in the game.
Jason Hammel deserved better after going 7 innings and giving up 2 unearned runs on only 3 hits and no walks with 8 Ks. It was a dominant start and he deserved the win. His control this year has been outstanding with a 49/6 K:BB ratio.
The Bad
The defense killed the Cubs and any chance they had of winning the game tonight. Errors by Bryant, Castro and Russell all led to unearned runs and it is hard to beat any team on a night where you make 3 errors.
Starlin Castro had probably his worst game of the year so far, going 0 for 4 with 3 ugly K's. He looked in a hurry at the plate as he tried to swung and most anything thrown his way. The error was really a product of him not being aggressive and charging it like he should have. Hopefully he will get things worked out tonight.
On Deck
The Cubs will look to bounce back tonight in game 2 against the Padres. First pitch is scheduled for 9:10 PM (CST) and it will be feature Tsuyoshi Wada's first start of 2015 for the Cubs against Tyson Ross (2-3, 3.94) for the Padres. The game will be shown on CSN.