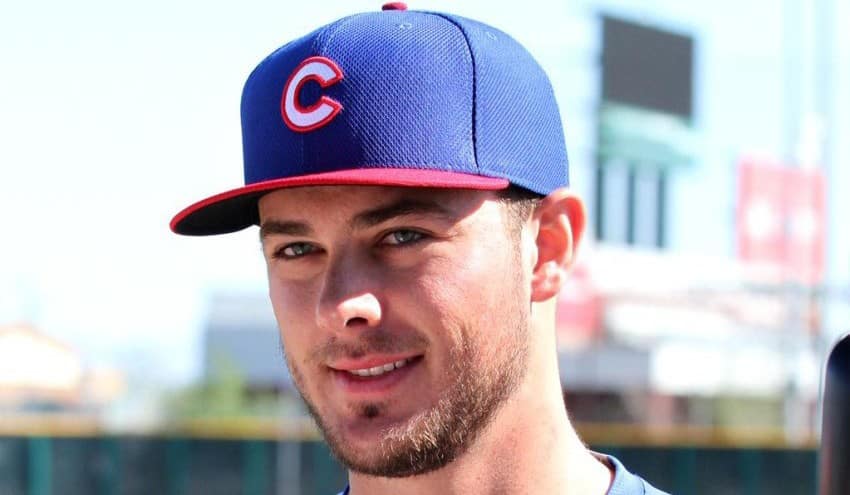 Addison Russell and Kris Bryant Each Go Yard for I-Cubs
Kris Bryant wasted little time adding to his already impressive minor league resume, blasting his first home run of the season Saturday night. But given all the accolades and expectations, is a single blast really all that impressive?
Well, no, not really. That's why Bryant chose to perform an encore on Sunday afternoon in Memphis. Not one to be outdone, Addison Russell got in on the action as well, smashing a home run of his own. Oh, and did I mention that Russell was on base for Bryant's blast? Well if you don't know, now you know.
And the best part of the whole thing? Memphis is home to the Redbirds, AAA affiliate of the St. Louis Cardinals. Bryant and Russell are tuning up the minors right now, but before we know it they'll be helping the Cubs lay a beat down or two on the real Cardinals.
Ah, the future is bright indeed. The videos below come to us from our buddy Joe Laster; try not to get lost in their beauty and majesty.
@DEvanAltman @Addison_Russell just hit a 2 run No Doubter to DEEP left center in Memphis pic.twitter.com/YsJYtiDxxJ

— Joe Laster (@joe_laster) April 12, 2015
@DEvanAltman First @Addison_Russell gets on then @KrisBryant_23 hits a BOMB!! Kris and Addison homers today pic.twitter.com/P7BRcfg6Lg

— Joe Laster (@joe_laster) April 12, 2015
@KrisBryant_23 bases loaded top 9 0 outs sac fly to deep left that almost left the park @DEvanAltman @ESPNChiCubs pic.twitter.com/GbXQhsLUhh

— Joe Laster (@joe_laster) April 12, 2015